Is Nazism On The Rise In Germany? Far-Right Reichburger Movement Rejects Government, Attacking Police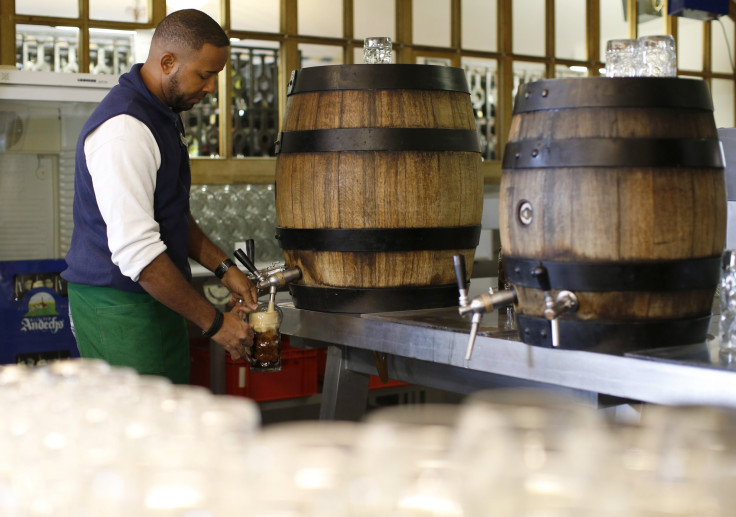 Officials in the German region of Bavaria are asking for increased surveillance of the Reichsburger — Reich Citizens — movement, whose members do not recognize the authority of the German state, following two attacks on police this week.
Germany's domestic intelligence services estimate 100 active members in the far-right movement although there may be a few hundred more hangers-on. This week's attacks left a 32-year-old police officer dead.
Bavarian officials said the government has shifted too much focus to Islamic terrorists, neglecting right-wing groups, amid rising xenophobia, anti-foreigner sentiment and increased neo-Nazi propaganda.
"Bavaria has not previously witnessed such a brutal attack on the state by the Reichsbürger," the New York Times quoted Joachim Herrmann, Bavaria's interior minister, as saying. "We will keep an even more intense watch on the movement."
Herrmann warned the Reichburger movement should not be dismissed as an "association of crackpots."
The Reichsburger movement claims there hasn't been a legitimate German government since Adolf Hitler, and the country's borders should be returned to their pre-World War II status. Members carry homemade identity cards proclaiming they are citizens of the "kingdom of Germany."
Anti-Jewish sentiment has been rising in the region. The Schmock Israeli restaurant in the Bavarian capital of Munich was forced to close recently. Owner Florian Gleibs, who is not Israeli, told Die Welt people supporting Palestinian positions were holding him "responsible as a representative of Israel."
Leading German activists in the Boycott, Divestment, Sanctions movement openly comment positively on eliminating Israel.
Deutsche Welle reported members are not necessarily neo-Nazis, adopting a variety of ideologies, including conspiracy theories, and anti-Semitic and anti-democratic views. Most members are not believed to be dangerous.
Deutsche Welle said the group believes Germany is still being occupied by Western powers, and members have filed numerous lawsuits, refused to pay taxes and declared their own "national territories," with names like the "Second German Empire," the "Free State of Prussia" and the "principality of Germania."
Most members are male , more than 50 years old and from disadvantaged social groups. They flood the courts with lawsuits against demands by government agencies for payment demands and have attacked local officials, taping the confrontations and posting them online.
The couple who attacked policemen in Saxony-Anhalt accused the police of being Nazis themselves. The attack occurred when a 43-year-old man and his 34-year-old wife refused to leave the town square in Salzwedel, Deutsche Welle reported.
The fatal attack in Bavaria occurred during a raid on a house belonging to a Reichburger member in Georgensgmund, about 25 miles south of Nuremberg. The man was a hunter who had permits for his weapons when he acquired them but since had been deemed unfit to possess firearms.
Gunfire broke out as police seized 30 guns. The 49-year-old Reichburger member, who was wounded in the shootout, was arrested. Three other officers also were wounded.
Earlier this year, a bailiff was threatened with a knife.
© Copyright IBTimes 2023. All rights reserved.