Secret Nazi Military Base Used By Hitler Discovered Near North Pole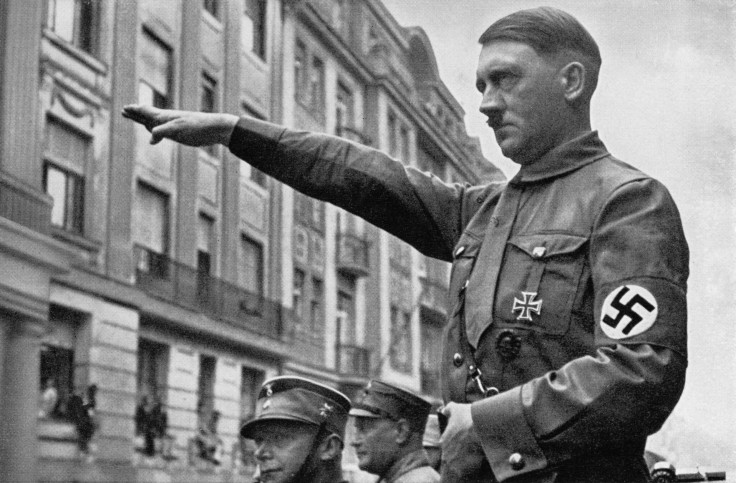 Talk about frozen in time. A Nazi military base, located near the North Pole, was discovered by Russian scientists after a two month expedition that ended in October, RT reported Sunday. Abandoned more than 70 years ago, the base was reportedly constructed as a weather station in 1942 after Adolf Hitler invaded Russia.
More than 500 relics were discovered on the remote island Alexandra Land in the Arctic Circle, including discarded petrol canisters, ruins of bunkers and a batch of paper documents all well-preserved due to the cold climate. Researchers also found bullets as well as personal items, such as shoes with the Nazi symbol of the swastika.
All artifacts will be taken to Russia where they will be studied and later put on public display. The Russian Arctic National Park released a video on Oct. 12 showing some of the relics, which can be seen below.
"Now we can enter this data in the scientific revolution, and, referring to the evidence, to expand and clarify the idea of ​​the German army operations in the Arctic region during the Second World War," said Evgeny Ermolov, a senior researcher at the Russian Arctic National Park in a statement.
For decades, the location of the site known as "Schatzgraber" (Treasure Hunter) was unknown. The Germans needed weather data from the Artic during WWII to help their cruisers and submarines that were conducting raids along the Northern Sea Route. The base was in service from 1943 to 1944, but was abandoned just a year later after the staff was poisoned by eating raw polar bear meat contaminated with roundworms.
After years of dispute, the isolated island is now considered Russian territory. Russia is said to have plans to build a permanent military base in the region.
© Copyright IBTimes 2023. All rights reserved.
FOLLOW MORE IBT NEWS ON THE BELOW CHANNELS