NBA 2K Fans Disapprove Zion Williamson's Huge Gap Over LeBron James In Dunk Rating
KEY POINTS
LeBron James got the better of Zion Williamson in their first face-off
LeBron poured in season-high 40 points in their 118-109 won against New Orleans
Zion had 29 points but went 19 times to the charity stripe, making 13 of them
The league may have seen the present and the future of in-game high reels in LeBron James and rookie Zion Williamson after the latter visited the former in Staples Center and the virtual world has seen it coming.
But some people aren't amused by what they saw.
NBA 2K Twitter posted a photo of the New Orleans Pelicans rookie and the Los Angeles Lakers star side by side and to everyone's surprise, the two aren't even close when it comes to their dunk rating but the fans think that they may have committed a mistake on this one.
Giving the rookie a 13-point advantage against "The King" left fans enraged about it for they felt like LeBron should have gotten a higher rating than the 85 that was given to him. LeBron is currently in his 17th season and is still a force in transition, thanks to his highflying acts while attacking the basket.
The fans are having none of it.
Meanwhile, Williamson has only played his 13th game in the NBA and is already giving out impressive stat line for a rookie – 23.3 points, 7.1 rebounds, and 2.3 assists in under 30 minutes of playing time. In his first-ever match-up with LeBron and the Lakers, the 19-year old forward had 29 points, six rebounds, three assists, and a steal but almost half of his points came from the free-throw line, taking 19 attempts from the stripe while converting 13 of them.
LeBron may have shown the former Duke star how it is done in the NBA by pouring season-high 40 points, eight rebounds, and six assists as shots kept falling from almost everywhere, including five from downtown. Zion took all of his shots from within 10-feet.
Brandon Ingram led New Orleans' offense with 34 points, seven rebounds, four assists, and two steals while Jrue Holiday, who was given the daunting task of defending LeBron, finished with 11 points, nine assists, five rebounds, and two steals.
Zion and the rest of the Pels have less than a week to prepare and avenge their 118-109 loss when the Lakers make a visit to the Smoothie King Center on Sunday.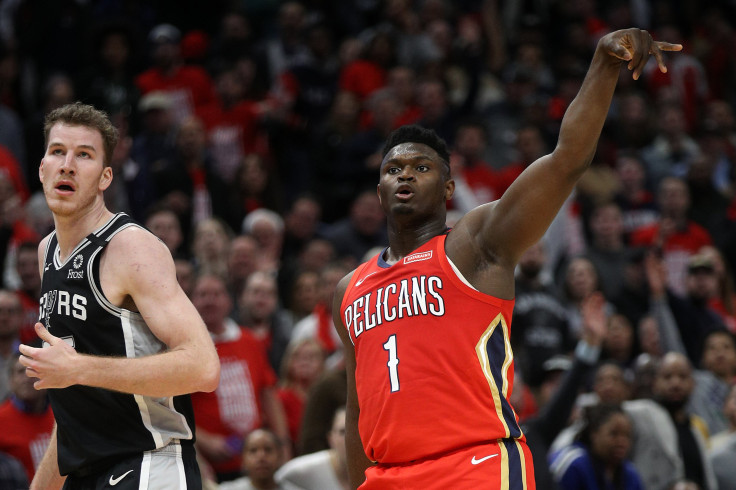 © Copyright IBTimes 2023. All rights reserved.