NBA All-Star Disheartened After Being Left Out Of Team USA Pool
KEY POINTS
USA Basketball names 44-man pool for Olympics
Trae Young left disappointed by non-inclusion
Lloyd Pierce clarifies grounds for selecting players in pool
USA Basketball announced Monday a pool of 44 players who will jockey for position in the official line-up that will be sent to Tokyo for the Olympic Games mid this year. The list includes some of the bigger names in the sport that sparked early anticipation from fans, except that it snubbed the first time NBA All-Star Trae Young.
The Atlanta Hawks starting point guard could not hide his dismay after being kept out of the pool, admitting his feelings were hurt upon learning about the announcement.
"I'd be lying if I said I wasn't hurt by seeing it," Young told Sarah Spencer of the Atlanta Journal-Constitution. "Obviously I would have wanted to play on the team."
The 21-year-old former fifth overall pick initially posted a cryptic message in his Twitter account that says, "Hhmm. That's interesting," as fans quickly deciphered that it was about him getting left out of the line-up.
Young is having a season for the ages. In just his second year in the NBA, he is already one of the league leaders in points and assists en route to being named a starter for Team Giannis in the upcoming All-Star game in Chicago on the 17th.
That's why getting his name denied for the international tournament is seen as a shocker for most spectators – but not for Atlanta Hawks head coach Lloyd Pierce.
Pierce, who also serves as an assistant coach for the USA Men's Basketball Team, said he was not surprised at the non-inclusion of his rising star point guard in the pool. He set the record straight that the program needing players with international experience were the main reason Young was denied.
"Trae's having a great year. These guys have had great careers. And you have to go through certain things, and you have to understand when it's your time, when it's your opportunity," Pierce said as quoted by Spencer. "He's a first-time All-Star. We're talking about guys, three-time Olympic appearances, and international basketball is just different. It's different. You don't go just go because you're good. You go because you've earned the right, the honor."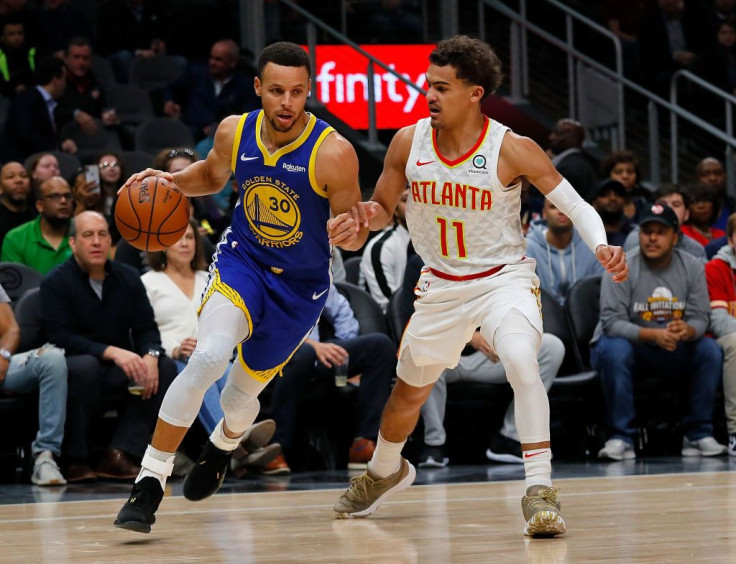 © Copyright IBTimes 2023. All rights reserved.