NBA All-Star News: Ex-Player Explains Why Larry Bird Stands Out Among Shooters
KEY POINTS
David Magley believes Larry Bird stands out when it comes to the three-point shooting contest
Bird and Craig Hodges are the only players to win the event three consecutive times
Patty Mills is one of the nine shooters competing in the 2022 edition
NBA All-Star weekend is here and most are eager to see who will win the side events.
One of the highly-anticipated events is the Three-Point Contest where nine players will compete.
Competing for this year's three-point shootout are Desmond Bane of the Memphis Grizzlies, Luke Kennard of the Los Angeles Clippers, Zach Lavine of the Chicago Bulls, CJ McCollum of the New Orleans Pelicans, Patty Mills of the Brooklyn Nets, Karl-Anthony Towns of the Minnesota Timberwolves, Fred VanVleet of the Toronto Raptors and Trae Young of the Atlanta Hawks.
One name who has been proving to be a strong contender is Mills. However, his chances of winning the contest will still depend on whether he can get into a shooting groove and catch fire.
David Magley, who played for the Cleveland Cavaliers during the 1982-83 season, was asked about the probability of Mills having his hand raised in triumph when he appeared on the Sports Bytes PH podcast hosted by Filipino journalist Brian Yalung.
Rather than answering it straight up, Magley brought up a legendary name as probably the only one who can easily win the three-point shootout if he wanted to.
"I think there's Larry Bird and then there is everyone else. Everyone else is rhythm. Everyone else is 'if I'm in my rhythm and I catch fire. I can roll through these rounds and be there.' And then there's Larry. Larry's just like in a different world all the time," he pointed out.
"So his mindset is so much confidence that is different than everybody else. But I don't care if it was Craig Hodges or Mark Price or Ray Allen or any of these guys that shoot."
Larry Bird won the three-point shootout three times, dominating the contest from 1986 to 1988.
Joining Bird in the elite cast of players who won the three-point shootout thrice in a row was Craig Hodges, topping the renowned All-Star side event from 1990 to 1992.
As far as this year's contestants, Magley believes everyone has a decent shot. However, it all boils down as to who can get into shooting rhythm early and "catch fire."
"They catch fire, they are all capable of winning. But you know, I think Patty Mills knows the same way. I think if he catches fire, it's just a matter of that first rack. If you get a few of the perspectives," he explained.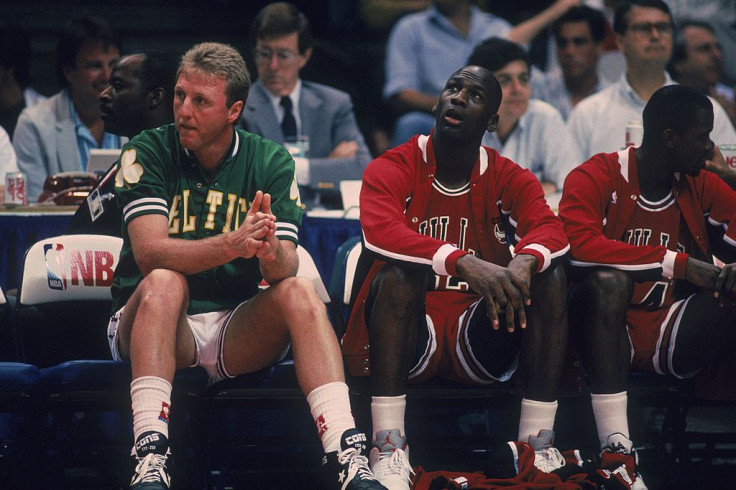 © Copyright IBTimes 2023. All rights reserved.