NBA All-Star Weekend: Damian Lillard Much Like Kobe Bryant To Perform Beyond The All-Star Game
KEY POINTS
Damian Lillard has been putting up dominant numbers for this season
Damian Lillard will also be performing his music in the All-Star Weekend
Kobe Bryant once performed in the All-Star Weekend as a rapper
Damian Lillard has had numerous accomplishments throughout his NBA career. His name is synonymous to big-time clutch moments with all of the heart-stopping plays he's put on the floor. He's a five-time NBA All-Star, an All-NBA First Team member and is one of the most exciting point guards in the league.
He's already eliminated two franchises in his career with buzzer-beating threes. One was in 2014 against the Houston Rockets and the other was last year's step-back dagger from way downtown against the Oklahoma City Thunder. These moments define Damian Lillard and he's looking to add one more to the list: a musical performer in the All-Star Weekend.
It's no secret that Damian Lillard is also musically gifted. He's known as a tremendous rapper and has even released his own work under the name Dame Dolla.
This unique mix of basketball talent and rapping has been seen before. The late great Kobe Bryant also had a stint with the music industry. He's shared the stage before in big crowds and big names such as Tyra Banks. He debuted his song K O B E in the 2000 All-Star Weekend.
He was also seen in other music videos displaying his musical prowess. Brian McKnight's 1998 song Hold Me had a brief portion of the Black Mamba himself rapping.
This puts Damian Lillard in the spotlight, as he will also dish out some rhymes in All-Star Saturday Night's events in Chicago.
All-Star Weekend will be a busy schedule for Dame Time as he will then grace the main event as a participant in the All-Star game. He was drafted by Lebron James to be on his team as a nod to his outstanding performance this season.
Damian Lillard at one point has tallied one of the most dominant performances the league has seen. In one stretch in January he averaged close to 45 points a game to come along with 10 assists per outing.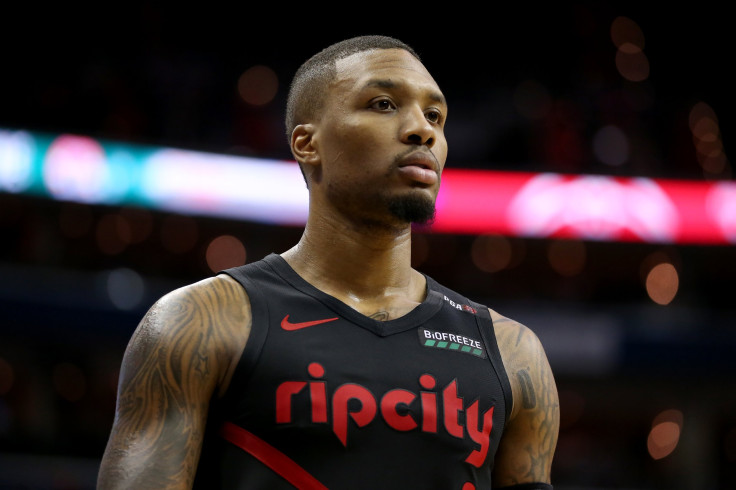 © Copyright IBTimes 2023. All rights reserved.