NBA: Allen Iverson Helped Kobe Bryant Become 'Black Mamba'
KEY POINTS
Allen Iverson fueled Kobe Bryant to become one of the greatest players of all time
Bryant was never satisfied after beating Iverson
Bryant and Iverson almost became teammates in Philadelphia
Kobe Bryant revealed that Allen Iverson helped him become one of the greatest players of all time.
Bryant and Iverson rivaled against each other almost their entire NBA career. The two faced each other in the most important battle of their careers in the 2001 NBA Finals. Bryant and the Lakers won the title that year but for the Lakers legend, his rivalry with Iverson didn't start and end in the Finals.
In his piece for The Players' Tribune, Bryant revealed how he became obsessed in competing with Iverson. According to the five-time champ, when Iverson scored 35 the same night he scored 2, he got frustrated and fired up with only one goal in mind – beat Iverson.
"On November 12, 1996, Allen Iverson dropped 35 on the Knicks in a win at the Garden. I played five minutes and finished with two points in a Lakers win at Houston," Bryant revealed.
"When I checked into my hotel room later that night and saw the 35 on SportsCenter , I lost it. I flipped the table, threw the chairs, broke the TV. I thought I had been working hard. I needed to work harder," Bryant continued.
On March 19, 1999, Iverson put 41 points and 10 assists in Philadelphia.
The young Bryant realized that "working hard wasn't enough." Iverson certainly fueled Bryant to become the player he will soon be remembered for.
"I obsessively read every article and book I could find about AI. I obsessively watched every game he had played, going back to the IUPU All-American Game. I obsessively studied his every success, and his every struggle. I obsessively searched for any weakness I could find," Bryant stated.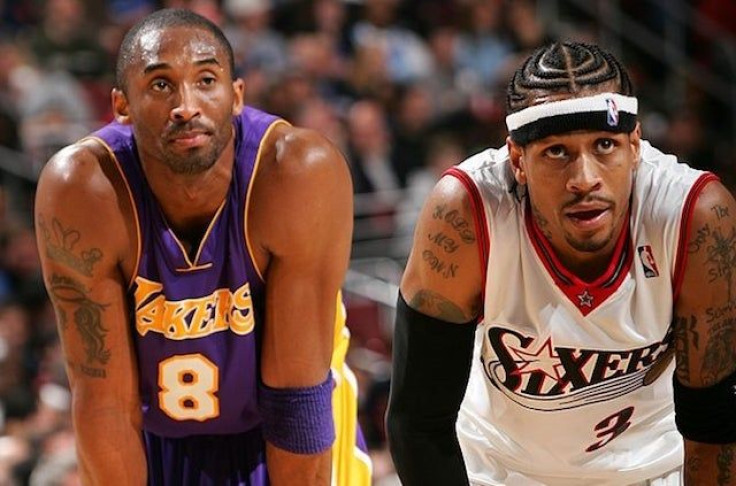 Bryant gradually improved his game and eventually topped Iverson. But for some reason, he "wasn't satisfied after the win." Instead, he promised to himself that from that point forward, he will always compete at his best in every game. In the process, Bryant became the "Black Mamba."
"I was annoyed that he had made me feel that way in the first place. I swore, from that point on, to approach every matchup as a matter of life and death. No one was going to have that kind of control over my focus ever again," Bryant admitted.
Things could have been completely different between Bryant and Iverson. According to an author named Jonathan Abrams, the Sixers planned to scout Bryant in 1996 to pair with Iverson. However, Sixers only got Iverson and Bryant got traded immediately to the Lakers after being drafted by the Hornets.
"In 1996 Sixers scout Tony DiLeo wanted to draft high schooler Kobe Bryant and discussed trading a young Jerry Stackhouse to pair Iverson and Bryant together," Abrams revealed in his book," Boys Among Men: How the Prep-to-Pro Generation Redefined the NBA and Sparked a Basketball Revolution."
© Copyright IBTimes 2023. All rights reserved.