NBA: Anthony Davis, Lakers Secretly Working On New Gameplan
The Los Angeles Lakers are reportedly making moves these past few days which appears to be aiming to give the team a new gameplan for next season.
Now that the Western Conference has a new look following Kawhi Leonard's decision to play for the LA Clippers and Russell Westbrook's move to Houston Rockets, the NBA world is looking forward to what adjustments the LA Lakers will make.
From the look of how things are going with the Lakers these past few days, it seems like the team is looking to reinvent their strategy for the upcoming season. A few days ago, Danny Green stated that he will be prioritizing "defense" over offense despite the fact that he has been known as a deadly three-point shooter all throughout his career.
While Green was very open with what his role will be in the newly equipped Lakers roster, the team's newest superstar, Anthony Davis, has not really been vocal about the specifics of his contribution. Instead, the All-Star center let his actions do the talking.
Just recently, Davis was spotted working out with renowned NBA shooting coach "Lethal Shooter" and was reportedly had made certain changes in his shooting form. A video was uploaded by Lethal Shooter showing how Davis is making efforts in improving his shooting.
Lethal Shooter noted that he studied "for months" to train Davis, and he is happy that the NBA superstar and his other clients are making progress.
Aside from Davis improving his shooting, the Lakers also hired a former Laker from back in the Shaq and Kobe era to help the team improve its shooting overall. Dave McMenamin of ESPN reported that the Lakers just hired Mike Penberthy as a shooting coach. According to sources, Penberthy is happy to do the job and even said that it was "good to be back" as soon as he joined the team.
Even at this early stage, the Lakers seem to know what they will be focusing on coming in the next season. Evidently, the team wants to be a great shooting team, but the fact that a legitimate shooter like Green will be more active on defense puts a little more twist on what the Lakers' gameplan.
With LeBron James playing the point guard position, it's hard not to imagine how things would play out next season. James has not played point guard on a regular basis but has proven that he could do well as a playmaker several years ago with the Cleveland Cavaliers.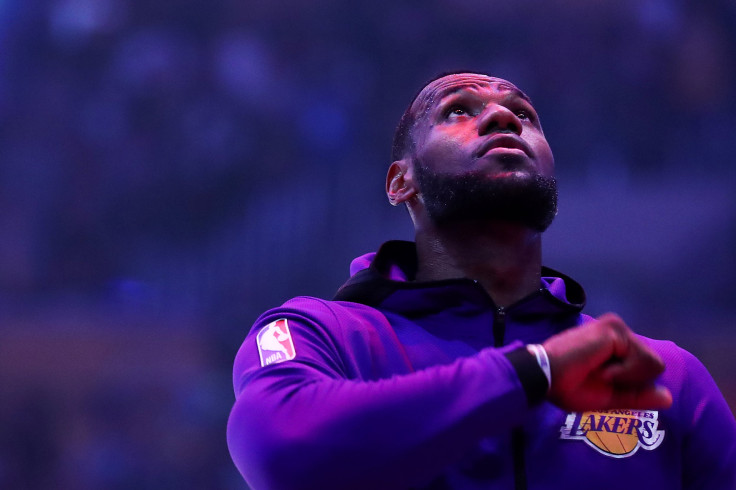 © Copyright IBTimes 2023. All rights reserved.