NBA: Ben Simmons Reveals Worthy Defenders, Makes Case For James Harden
KEY POINTS
Ben Simmons shared who he thought were the top defenders in the NBA
He added that James Harden is an underrated defender
Simmons has been averaging 16.7 points, 7.8 rebound and 8.2 assists per game
Ben Simmons is a versatile guard with a six-foot-ten frame of a big man. His size and athleticism allow him to be on multiple areas of the court – covering several positions on the defensive end.
As the NBA continues to be on lockdown, the former number one overall pick has been spending time in front of the gaming console to make the most out of his time. In a recent stream, he casually discussed who were the best defenders in the league.
Per NBC Sports, Simmons pointed out that Anthony Davis is one of the most worthy opponents to guard – putting him over reigning defensive player of the year Rudy Gobert.
"I look at AD and I think he's a better defender than Gobert because he can defend guards at times," he said.
"Look, I play ball, I'm looking at guys who can guard 1 through 5, man," he added.
The Sixers All-Star then emphasized the importance of being adaptable to the court. "You can't say you're one of the best defenders if you're not guarding every position."
He also mentioned during the stream that Pat Beverly and Kawhi Leonard are one of the elite players who can lockdown anyone. Simmons stressed that Leonard is on a different level over Giannis Antetokounmpo.
Jimmy Butler, Marcus Smart, Bam Adebayo and his teammate Joel Embiid were several others he praised.
But as he mentioned the cream of the crop on defense, he also took time to make a case for James Harden's ability.
"Everyone talks on James' D, but he can play D. I don't think y'all understand how strong that dude is. He's a strong guy," he said of the former MVP who is often criticized for his defense.
"A lot of people listen to analytics and stuff, it makes no sense. Analytically? You can't always look at numbers, man."
Simmons is averaging 16.7 points, 7.8 rebounds and 8.2 assists per game before the season was suspended. The Sixers are at sixth place in the Eastern Conference with a 39-26 record.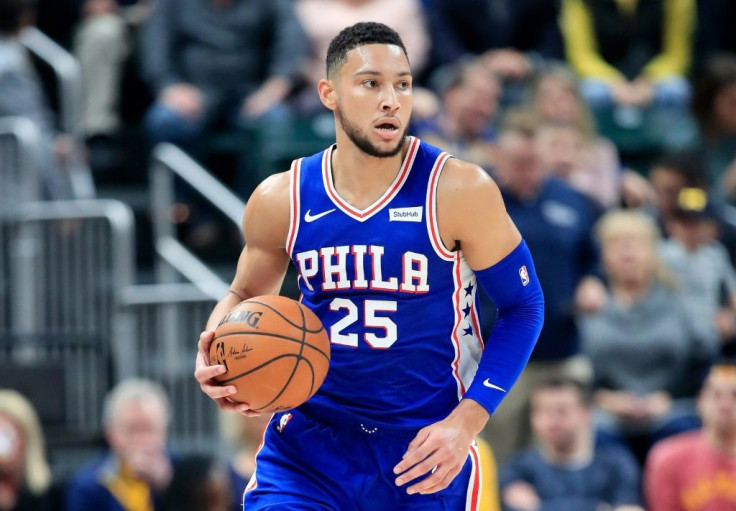 © Copyright IBTimes 2023. All rights reserved.