NBA: Boston Celtics All-Star Harbors Lessons From Chris Paul
KEY POINTS
Jayson Tatum learned a lot from Chris Paul during All-Star
Paul used last match-up with Tatum as example
Tatum looking to learn more from veterans
Boston Celtics' first-time All-Star Jayson Tatum is thankful to have taken a page off Chris Paul's book during last weekend's NBA midseason festivities. Tatum and Paul were teammates for Team LeBron who went on to defeat Team Giannis, 157-155, at the All-Star game.
Paul, already a 10-time All-Star and considered as one of the greatest point guards of this generation, took the 21-year-old Tatum under his wings during their team's preparation for Sunday's main event.
A. Sherrod Blakely of NBC Sports Boston narrated how the Oklahoma City Thunder guard mentored the rising Celtics star, citing a prior individual match up between them as an example during a game between OKC and Boston where Paul held his ground against a much-taller Tatum.
"During the practice session prior to Sunday's game, the two had an animated conversation that eventually included Paul walking Tatum through how he at 6-foot, was able to defend Tatum - eight inches taller - when the Thunder and Celtics met prior to the All-Star break," Blakely detailed the mentoring moment.
Making the most out of the chance, Tatum persisted to pick the brains of the 15-year veteran. Per Blakely, it was the perfect image of a willing student and a joyful mentor who is excited to pass on his know-how to a future star of the league.
"It was the kind of exchange that speaks to Tatum's willingness to learn from those around him, and only adds to the narrative about Paul this season as a player who not only continues to play at a high level but is open to helping the next generation of NBA greats to improve their overall games as well," Blakely wrote.
Tatum cherished the opportunity as he looks forward to applying what he learned when he gets back to real business inside the hardcourt.
"It's real cool, especially coming from Chris," Tatum told NBC Sports Boston. "He's been a really good player for a really long time; I'm trying to be like that, too."
Tatum, who had six points in his first All-Star game experience, though, revealed that while Paul was generous to lend him some tricks up his sleeve, the 34-year-old Paul still made sure to keep his most lethal secret weapons intact in mystery.
"He didn't show me everything," Tatum added. "But he showed me a couple things. I'm gonna try and use that next time we play."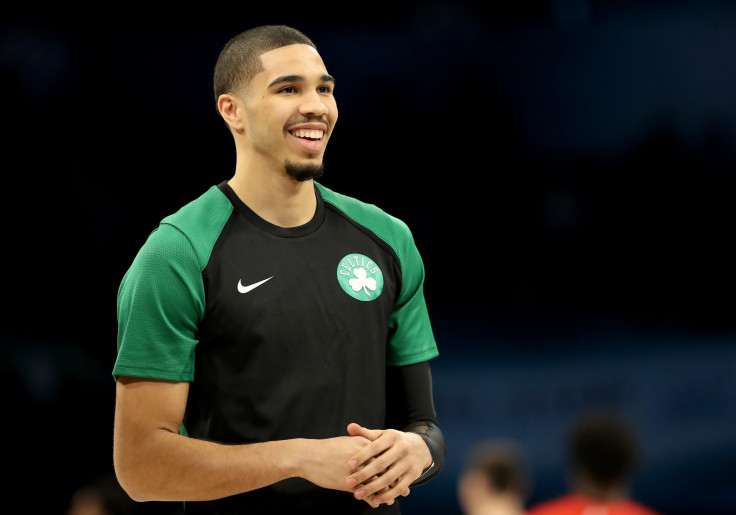 © Copyright IBTimes 2023. All rights reserved.