NBA: Boston Celtics To Retire Jersey Number Of Former MVP
KEY POINTS
Kevin Garnett was a multiple-time NBA All-Star and a former MVP
The Big Ticket was a pivotal piece in the 2008 Boston Celtics Championship
The Boston Celtics will retire his jersey in the 2020-2021 season
Kevin Garnett is known to be one of the most versatile big men during his time in the NBA. The Big Ticket was always seen with energy and passion whenever he was on the court. He spent a big part of his career in Minnesota where he was named the league MVP in the 2004 season. He led the Timberwolves to a 58-win season that year and took the team to the Western Conference Finals. He would then experience championship success with the Boston Celtics when he was traded to the team in 2007.
Garnett's stint with the Celtics created one of the more dominant forces in the league at that time as he teamed up with fellow All-Stars Ray Allen and Paul Pierce. In 2008 they won 66 games and defeated the LA Lakers in six games during the NBA finals. Garnett averaged 18.8 points, 9.2 rebounds, 1.4 steals and 1.2 blocks per game during that season. He then elevated his play in the postseason with 20.4 points per game to come along with 10.5 rebounds per outing.
That 2008 team will forever be remembered for bringing the 17th championship banner to Boston.
Garnett would eventually lead the Celtics back to the finals in 2010. The team played well as they brought the series to seven games. The Celtics just fell short with Kobe Bryant leading his team to bounce back from the 2008 matchup.
With the success he has brought to the historic team, the Boston Celtics announced that they would retire Garnett's number. He donned the number 5 during his stay with the Green and White and was seen as one of the most influential people in the team. The ceremony will take place in the 2020-2021 season.
"I'm honored and thankful to have my number retired with the Celtics," said Garnett in the official Boston Celtics statement.
Garnett was a 15-time All-Star throughout his career and garnered several All-NBA team selections. He is a four-time All-NBA First Team member and was selected to the All-Defensive First Team in nine separate seasons.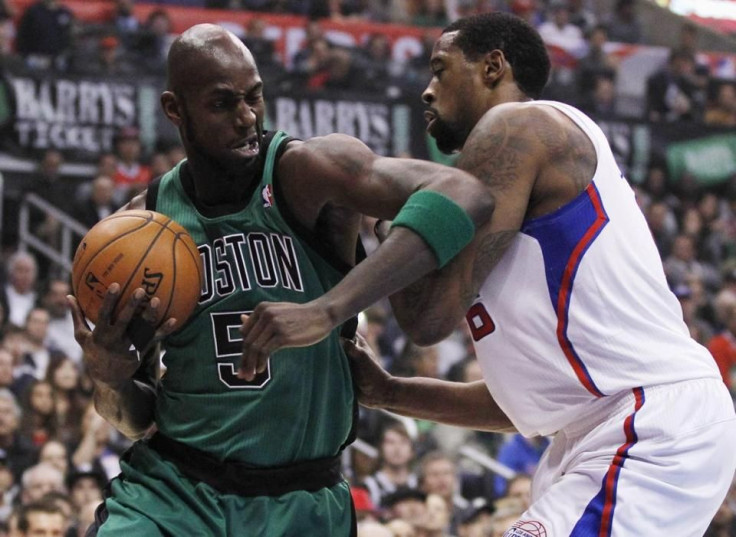 © Copyright IBTimes 2023. All rights reserved.