NBA Christmas Day Games: Best Of LeBron James And Kobe Bryant
KEY POINTS
LeBron James and Kobe Bryant have had some of the best NBA Christmas Day games
James once scored triple-double against Bryant on Christmas Day
Cavaliers spoiled Kevin Durant's first Christmas Day game with the Warriors
Each season, the NBA showcases some of the best match-ups in the league for Christmas Day. More often than not, the biggest names in the NBA such LeBron James and Kobe Bryant managed to live up the hype.
Below are some of the most notable Christmas Day games courtesy of the two legendary NBA superstars.
Lakers vs. Celtics: NBA Finals rematch - 2008
This was the first meeting of the two NBA rivals since the Celtics defeated the Lakers in the 2008 NBA Finals. The Lakers snapped Boston's 19-game winning streak on Christmas Day and Bryant recorded 27 points to help the Lakers avenge their Finals loss. The C's on the other hand, could not overcome Ray Allen's rough shooting performance going 3-for-11 from beyond the arc.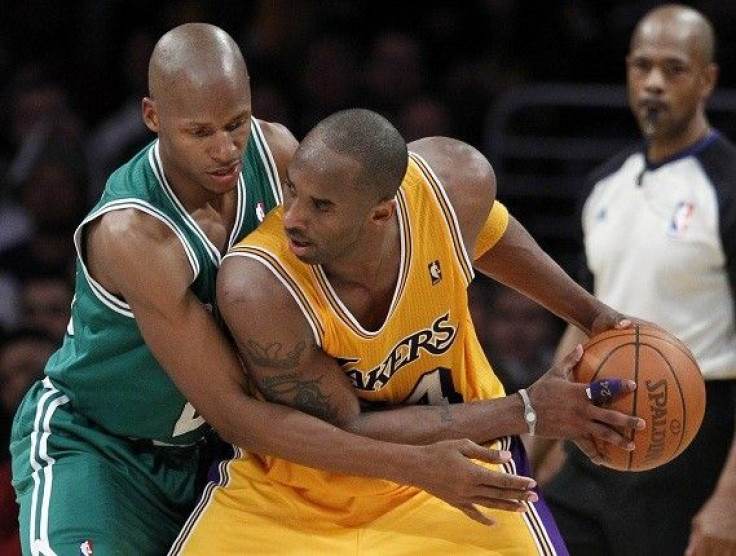 What made this game more historic was Lakers' former head coach Phil Jackson achieved his 1000th win, becoming the fastest coach to reach that milestone.
The Los Angeles Lakers sealed the win over Celtics 92-83
Heat vs. Lakers: James' triple-double - 2010
It was "The King's" first Christmas Day game with the Miami Heat and James didn't fail to deliver. He scored 27 points, grabbed 11 rebounds and recorded 10 steals to complete a triple-double against Bryant and the Lakers. Upon the completion of the said feat, James officially joined Oscar Robertson, John Havlicek and Billy Cunningham as the only players in NBA history to record a triple-double on Christmas Day. Russell Westbrook and Draymond Green eventually joined the list in 2013 and 2017.
The Heat limited the Lakers' offense with a 96-80 win.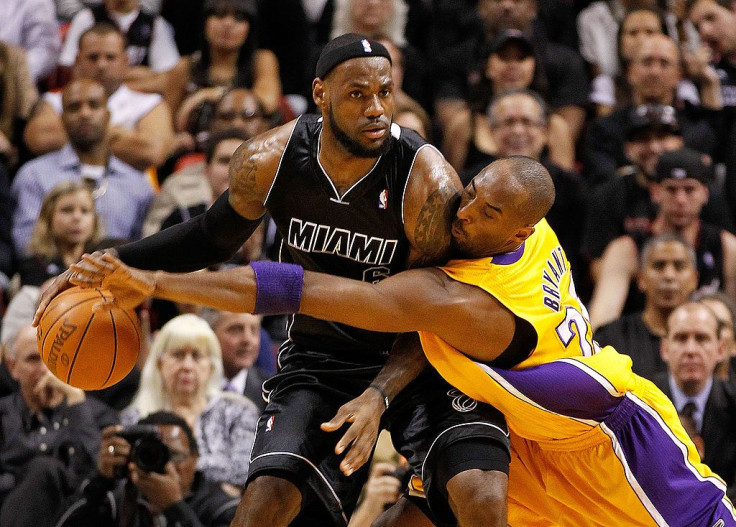 Cavaliers vs. Warriors: James' 31 points and Irving's game-winner - 2016
This match-up happened at the peak of Cavs-Warriors rivalry. The Cavaliers defeated the Warriors in the 2016 NBA Finals to spoil their historical 73-9 season. The Warriors entered the fourth quarter enjoying a comfortable 14-point lead before James and the Cavs bounced back. Kyrie Irving's game-winning shot with 3.4 seconds on the clock that is always remembered but it was James who led the way with a team-high 31 points.
The Cavs spoiled Kevin Durant's 36-point performance in his first Christmas Day game as a Warrior as the Cavaliers managed to win the close game 109-108.
This year is no different as the NBA Christmas Day games are stacked with playoff rematches and exciting rivalries. The Boston Celtics will take on Toronto Raptors. Giannis Antetokounmpo and the Milwaukee Bucks will face the Philadelphia 76ers once again. Houston Rockets will try to settle the score against their Western rivals Golden State Warriors. And the LA rivals will finally meet again as the Los Angeles Clippers battle James and the Lakers.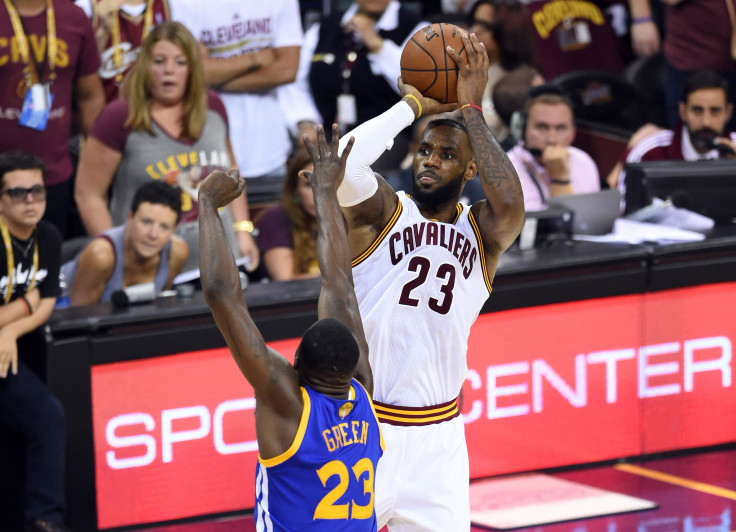 © Copyright IBTimes 2023. All rights reserved.