NBA Draft 2018 Odds: Where Will Luka Doncic, Trae Young, Marvin Bagley, Top Players Be Picked?
With two days remaining until the 2018 NBA Draft, much of the intrigue surrounding the first round begins after the first couple of picks. While it seems pretty clear which players will be taken No.1 and No.2, a lot can happen over the next several selections.
There doesn't seem to be any disputing that the Phoenix Suns will use the top overall pick on Arizona's DeAndre Ayton. Although not a guarantee, Duke's Marvin Bagley is the likely No.2 selection for the Sacramento Kings. That's where the draft can get interesting with a few prospects in play.
The Atlanta Hawks could use the No.3 overall pick on Michigan State's Jaren Jackson Jr., who might have a ceiling as high as any player in the draft. Luka Doncic is also a possibility after winning the EuroLeague MVP at just 19 years old, though there seems to be a major discrepancy regarding how certain NBA teams grade him. It wouldn't be shocking see Doncic go anywhere from No.3 to No.5.
BetOnline gives Jackson +120 odds to be drafted third or better and -150 odds to go No.4 or lower. Doncic is a -220 favorite to be picked no higher than third. Texas' Mo Bamba could round out the top-five with -220 odds to be off the board by the No.6 pick. Bamba has +180 odds to be taken sixth or worse.
Michael Porter Jr. might have the biggest range of potential landing spots. He played only a handful of games at Missouri before undergoing back surgery. The forward has -150 odds to go sixth or better and +120 odds to be taken no higher than No.7. There has even been some buzz that the Kings might be interested in Porter, though that seems less likely as the draft gets closer.
The middle of the lottery could see some of the biggest names from the 2017-2018 college basketball season come off the board. That's where Oklahoma's Trae Young could go with teams like the Orlando Magic (No.6), Cleveland Cavaliers (No.8) and New York Knicks (No.9) being possible fits. The nation's leading scorer has -140 odds to go no worse than No.7 to the Chicago Bulls and +110 odds to go no higher than No.8.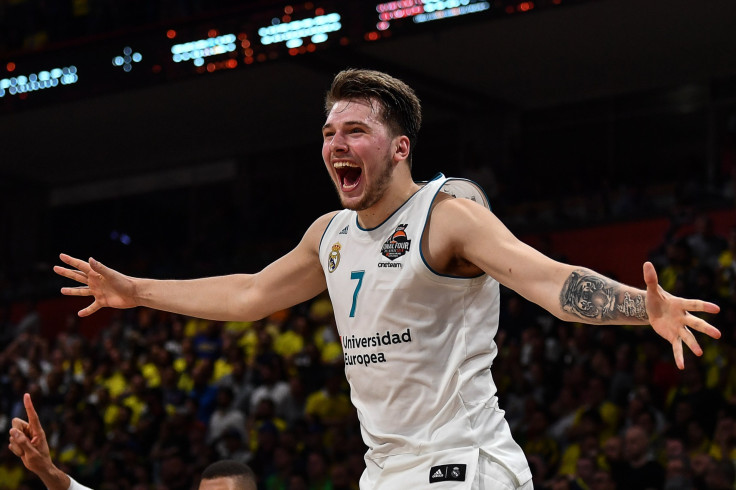 What about Mikal Bridges? The Villanova star won two national championships in three college seasons, averaging 17.7 points per game as a junior last year. He's got -205 odds to fall out of the top nine. There's plenty of speculation that he'll remain in Philadelphia and be taken by the 76ers with the No.10 pick.
Ayton is the runaway favorite to go No.1 with -1500 odds. Bagley has -350 odds to go no worse than third overall.
© Copyright IBTimes 2023. All rights reserved.