NBA: Dwyane Wade Talks LeBron James, Kobe Bryant And Michael Jordan Comparisons
KEY POINTS
Dwyane Wade shares thoughts about LeBron James, Kobe Bryant nd Michael Jordan
Wade never felt like he needs to play like the new generation NBA players
NBA journeyman thinks James shouldn't be compared to Bryant and Jordan
Dwyane Wade has addressed the comparisons of his former teammate LeBron James to Michael Jordan and Kobe Bryant.
Through the years, the NBA has truly changed a lot. From how the game is played to how the game is being officiated, the NBA has indeed gone through some gradual changes that even the most versatile players didn't get to adapt.
But for Wade, who is now officially retired, he never felt the pressure to play how the new generation NBA players play. In fact, he sees the said changes as a liberating process where every player has their own right to "create their own" game.
"I'm not one of those guys that feel they need to play the way we played," Wade told Matt Barnes and Stephen Jackson on "All The Smoke" podcast.
"The world changes, and you have to evolve with it. The game has evolved, the rules have changed, and it allowed guys to have more freedom, to be more creative," Wade continued.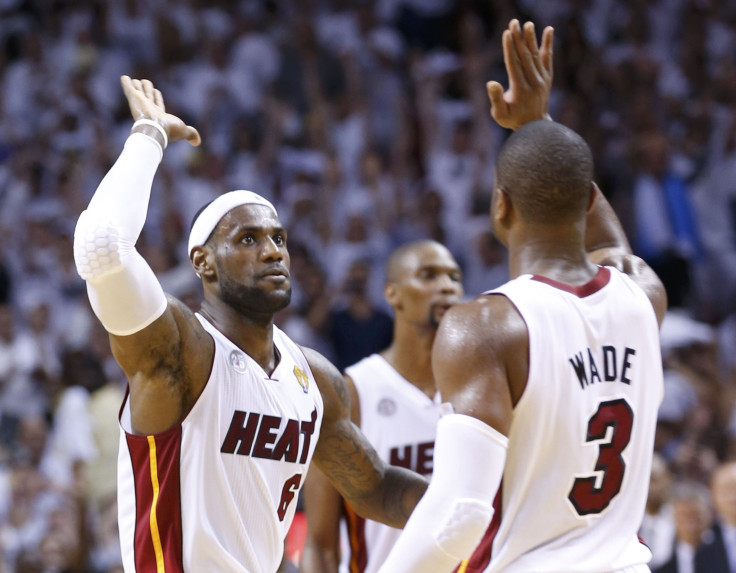 Part of what Wade was trying to point out was players can now create their own story and ideally, the NBA champ said that the media, fans and analysts shouldn't be too judgemental about it. Wade even emphasized that people should stop comparing them to the older generation of players more specifically, the James, Bryant and Jordan comparisons.
"You see a guy like (LeBron) James, the numbers he is putting up. It's not something that the guys haven't done, Kobe put on a string like that, MJ as well. It doesn't matter what the style was. I just feel like (it's about) allowing them to be them, allow them to create their own portrait. They have a blank canvas and let them create the story that will be in their generation. I love it and support it," Wade pointed out.
Meanwhile, Quentin Richardson, a former Los Angeles Clipper also thinks that James should never be compared to Bryant and Jordan. However, "Q-Rich" had a different reason for his claim.
According to Richardson, Bryant and Jordan could have done way better than James in terms of scoring and leading a team.
"We know what Kobe would've did. We know what Michael would've did. Thats why I won't mention (LeBron) in the same breath," Richardson said.
The NBA journeyman also thinks that "The King" doesn't have the mentality to win and the ability to create a shot that Bryant and Jordan posses.
© Copyright IBTimes 2022. All rights reserved.
FOLLOW MORE IBT NEWS ON THE BELOW CHANNELS