NBA Finals 2021 Ratings: Viewership Up From 2020 Series Opener, Down Compared To Past Years
Game 1 of the 2021 NBA Finals between the Phoenix Suns and Milwaukee Bucks averaged 8.56 million viewers Tuesday night. That number is up compared to last year but far below the ratings of other series openers in recent seasons.
The Los Angeles Lakers and Miami Heat drew 7.4 million viewers for Game 1 of the 2020 NBA Finals. Because the season was suspended for several months during the pandemic, the Finals started on Sept. 30, about four months later than usual. The 2020 playoffs were held in the NBA's bubble with no fans in attendance.
Stadiums are now filled, though the league isn't quite back on its normal schedule. Two years ago, when the league last played an uninterrupted 82-game season, the NBA Finals started on May 30.
Many more basketball fans tuned into Game 1 of the 2019 NBA Finals than Tuesday night's contest in Phoenix. The Golden State Warriors and Toronto Raptors generated more than 13 million viewers for their series opener, and that figure doesn't include Canadian viewership. When Golden State and the Cleveland Cavaliers started the 2018 NBA Finals, an average of 17.67 million viewers watched Game 1, according to Sports Media Watch.
Previous NBA Finals have featured much more star power and bigger media markets than this year's series. Stephen Curry, LeBron James and Kevin Durant, arguably the NBA's three most popular players, all played in the 2018 NBA Finals. Those superstars also took the court in Game 1 of the 2017 NBA Finals, which was seen by nearly 19 million viewers.
Phoenix is in the playoffs for the first time in a decade and has never won a championship. Milwaukee last played in the NBA Finals 47 years ago.
Giannis Antetokounmpo is the Bucks' only All-Star. It wasn't announced that he would play in Game 1 until shortly before tip-off.
Game 2 on Thursday is scheduled for 9 p.m. ET.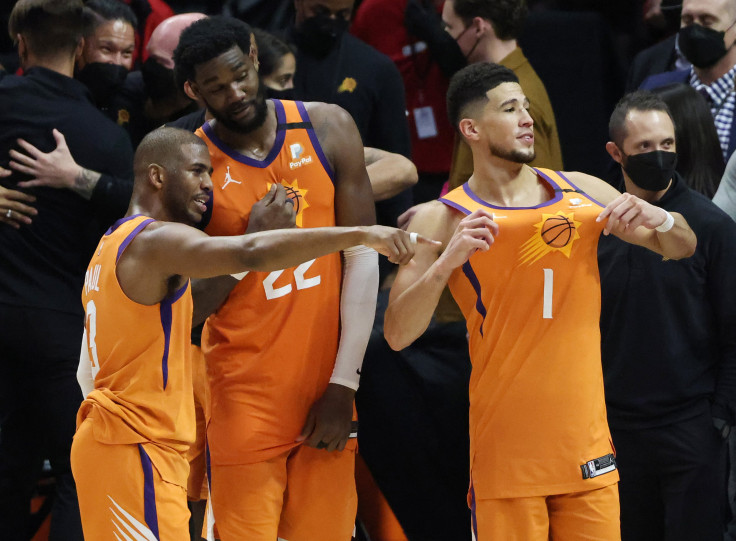 © Copyright IBTimes 2023. All rights reserved.