NBA: Former Clippers Star Feels Lakers Have The Lead Over Hometown Rival
Competition is expected to be stiff over in the NBA Western Conference with the Los Angeles-based squads tipped as favorites. Both the Clippers and the Lakers improved immensely with prized acquisitions and it will be interesting who stands out.
The Lakers added Anthony Davis to team up with LeBron James. On paper, it already looms like a deadly duo. However, the Clippers snagged a couple of proven stars as well in Kawhi Leonard and Paul George. Add to the fact that they are under the guidance of NBA champion coach Doc Rivers, the Clips are certainly one of the teams to watch.
The debate on which Los Angeles team is better raging on. But as far as former Clippers forward Blake Griffin is concerned, the Lakers are still a force to reckon with. The six-time NBA All-Star suited up for the Clips from 2009 to 2018 before he was traded to the Detroit Pistons on January 2018.
"It's exciting for L.A. basketball with what the Lakers and Clippers did but the Lakers are such a force," Griffin told The Los Angeles Times.
"I said this when I played here but I don't think you're ever going to take that away from them but at least they're trying to raise the competition and make a battle. It'll be fun to watch," he added.
A possible reason why the 2011 NBA Rookie of the Year feels the Lakers are a step ahead is due to their 16 NBA titles. They are undoubtedly one of the most successful teams in the league and they do have three-time NBA champion, LeBron James.
On the other end, Rivers proved he could take a team to the NBA Finals when he was calling the shots for the Boston Celtics. Leonard is also no stranger to NBA titles, having savored it twice already.
In a previous post, Rivers is aware of the talent he has right now. It was an up and down battle getting George and Leonard together and apparently, he has something up his sleeve. On whether this would be enough to see the Clips winning an NBA title remains to be seen.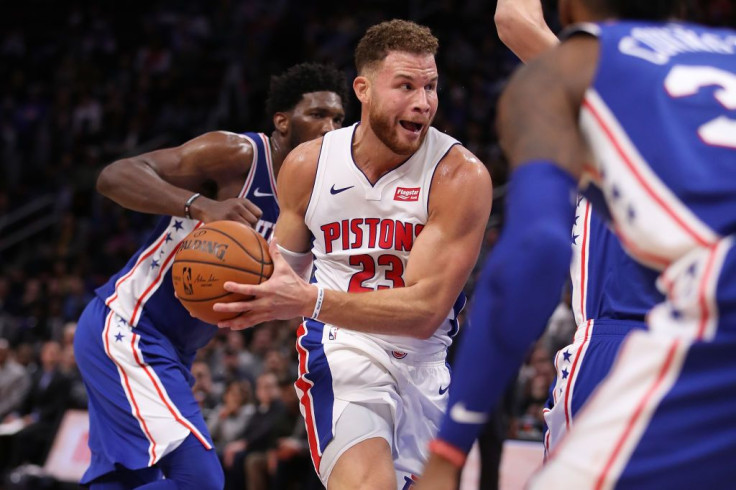 © Copyright IBTimes 2023. All rights reserved.