NBA: Former Laker Opens Up About Being Homeless, How Kevin Garnett Inspired Him
KEY POINTS
A former Laker revealed how Kevin Garnett inspired him
Chandler said he and his family used to be homeless
He chose to go pro instead of going to college
A former Los Angeles Lakers center reflected on his tough journey to NBA and how Kevin Garnett inspired him.
Tyson Chandler will be the longest-tenured player in the NBA after Vince Carter retires at the end of the current season. He was a former second overall pick and has been widely known in the NBA for his defensive tenacity. Throughout his lengthy career, Chandler has played more than 1,100 games for seven different teams. He had a short but remarkable stint with the Lakers playing alongside LeBron James but he had his best season with the Dallas Mavericks where he won his first NBA championship.
Looking back, Chandler admitted that he didn't know he'll be the longest tenured player in the league and he "never could have envisioned being around this long." But unlike other top NBA prospects, Chandler's journey to the NBA was not easy.
In an exclusive interview with "The Undefeated," Chandler revealed that there were other NBA greats who inspired him but his greatest influence was his fellow NBA champ Garnett.
"Kevin Garnett was the measuring stick. He's everything that I wanted to be. Everything I looked up to. He's what everybody in my generation was reaching for. He was just an animal. He inspired me from high school. There were others that I got motivation from, but he was at the top of the list. Whenever I got tired, I would picture him in my head, picture him dog-tired, and picture him pushing through it to get to where he is," Chandler revealed.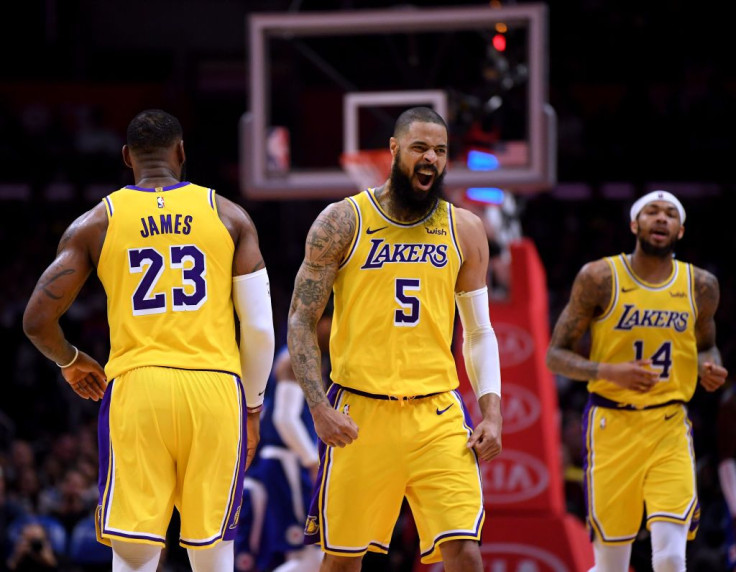 After playing for Dominguez High School in Compton, California, the then-NBA prospect went straight to pros, a decision that dictated not only his but his family's future as well. According to the 3-time Defensive Player of the Year, he and his family were "homeless" at the time. Being given the opportunity to better his family's life, Chandler chose to jump into pros and set the idea of going to college aside.
"It was a huge decision. For me, it was all about my family. My circumstances were tough. When I was sophomore and a junior, my family was homeless. I was staying from couch to couch. All of the cats there and even my little homies, everybody protected me. They were like, 'You got a shot to make it out of here. We don't. We can't. We're going to be here. So, you go ahead and you stay focused on what you focused on," Chandler recalled.
© Copyright IBTimes 2023. All rights reserved.