NBA: Former Miami Star All Fired Up For Next Season, Vows Best Against Heat
Josh Richardson showed a lot of promise last season with the Miami Heat. He was one of the bright spots for head coach Erik Spoelstra but was eventually let go in favor of a more season's Jimmy Butler to the Philadelphia 76ers. Set to play in his second team since entering the league back in 2015, the 25-year-old swingman seems all fired up and plans to unleash another side of him this 2019-20 NBA season.
Richardson was recently spotted in Miami for the Barcelona-Napoli soccer match and took time out to speak with Chris Fischer of NBC6 South Florida. An avid soccer fan, the 40th pick of the 2015 NBA Draft was asked how it would be like for him once he gets to face his former team.
"Honestly, when I come back here, I want to kill the Heat," Richardson said. "I want to beat them by 20. That's just how I'm built. If I was on the Heat, I would want to beat Philly by 50 because that's just how the rivalry, how are teams went."
There is no doubt that Richardson has something to prove and he plans to boost his game once the new NBA season starts. For someone who averaged 16.6 points, 3.6 rebounds, and 4.1 assists in 34.8 minutes of action, the former Tennessee standout should be one of the less-heralded players to check out next season, NBA.com reported. He is expected to fill up the hole left by Butler, the new face of the Heat franchise.
Richardson finds himself in a team with plenty of young rising stars such as Ben Simmons and Joel Embiid. With his brilliance on both ends of the court, he is seen by pundits as someone who can surely provide head coach Brett Brown flexibility.
Aside from the Simmons and Embiid, Richardson is also expected to blend in well with fellow new recruit Al Horford. The two new Sixers got the chance to spend time to connect recently through lunch in Atlanta. It appears both hit it off well.
"From one lunch I could tell how mature he is, how much he wants to win and that's all I can really ask for," Richardson said.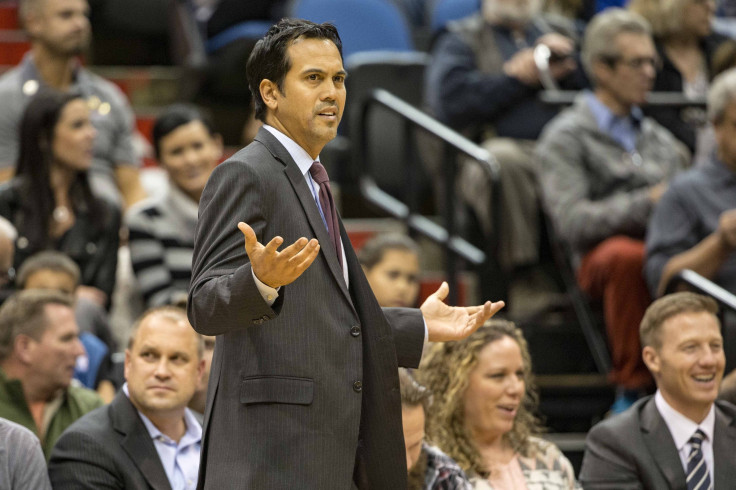 © Copyright IBTimes 2023. All rights reserved.