NBA G League Announces 'Ignite' As Team Name For Jalen Green, Kai Sotto
KEY POINTS
NBA G League officially announced Ignite as the name for a new team of elite high school NBA prospects
Kai Soto, a 7-foot-2 Filipino center, joins Jalen Green and Isaiah Todd in NBA G League's Ignite team
Sotto is determined to become the best basketball player to represent his country
NBA G League officially introduced "Ignite," a team of top high school prospects which includes Jalen Green and 7-foot-2 Filipino teenager Kai Sotto.
After months of scouting, the NBA G League has finally assembled a team of elite high school prospects. The NBA G League made the announcement on Wednesday, Sept. 2, revealing that the squad's official name will be Ignite.
The team of "dedicated to developing top young players" will enter a one-year program created by the NBA G League. The organization emphasized that Ignite will be focusing on the youngsters' "NBA Draft readiness and growth of professional life skills."
Towering the team of NBA aspirants is 7-foot-2 Filipino center Sotto. The 18-year-old is training with his G League Select Team in Walnut Creek, California, ahead of the new season. Sotto is on the verge of becoming the first Filipino-born player to make it to the NBA and is determined to become an All-Star.
"I envision myself to be an All-Star and I would do everything I can to be an All-Star," Sotto said on Filipino radio show "Power & Play." "I imagine myself being part of a great organization, a great team."
Apart from his NBA All-Star dreams, Sotto also wants to be the best professional Filipino basketball player to represent his country, emphasizing that he is aiming to accomplish it in "five years."
"Five years from now, I wanna be the best in Asia, also being a Filipino and represent the Philippines," he added. "That's five years from now. I think that's the dream."
Along with Sotto, notable high school prospects Green, Jonathan Kuminga, Daishen Nix, Isaiah Todd and NBA Global Academy graduate Princepal Singh will begin their professional careers with NBA G League's Ignite.
Former NBA star and NBA G League president Shareef Abdur-Rahim is thrilled to have come up with the name Ignite as the set of aspiring NBA professionals really matches the definition of the moniker.
"We are thrilled to officially announce NBA G League Ignite as the name of our new team for elite prospects and we think it's a fitting moniker for a group comprised of young players taking the first step of their promising professional careers," Abdur-Rahim said in a statement on the league's official website. "These players have a passion for the game and a desire to develop their skills for the next level and it brings us a lot of pride for them to blaze trails as inaugural members of NBA G League Ignite."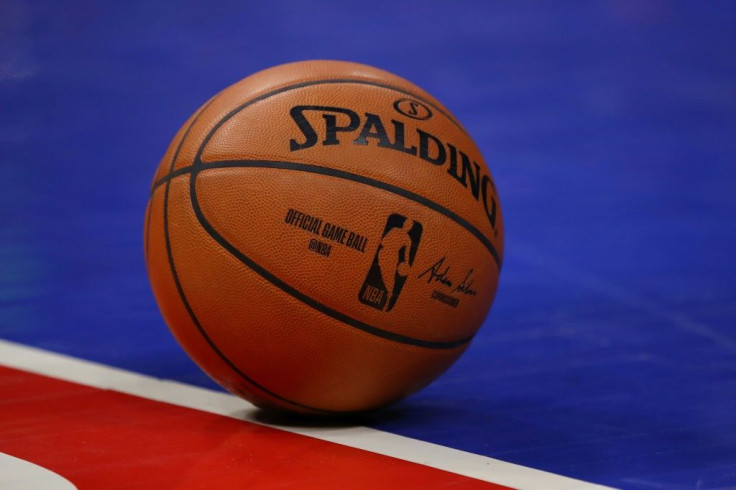 © Copyright IBTimes 2022. All rights reserved.
FOLLOW MORE IBT NEWS ON THE BELOW CHANNELS