NBA: Joel Embiid, Karl-Anthony Towns Set Differences Aside For Greater Reason
KEY POINTS
Karl-Anthony Towns is pleading to everyone to take the coronavirus seriously
His mother is currently battling the virus
Players across the league including Joel Embiid have shared their thoughts and prayers for Towns
The threat of the coronavirus affects everyone as it continues to infect thousands of people across the world. Everything was put to a halt given how the virus has rapidly changed the landscape of everyone's daily lives. The NBA along with all the major events in the world have either been suspended or pushed back to ensure the health and safety of everyone.
Several NBA players have already tested positive from COVID-19 and it has also spread to the loved ones of these athletes. Karl-Anthony Towns is going through a difficult time right now as his mother has tested positive of the coronavirus. She is currently in a coma as she battles the disease.
The Minnesota Timberwolves' franchise player took this opportunity to let the world know how crucial these days are.
"This disease is real... This disease needs not to be taken lightly. Please protect your families, your loved ones, your friends, yourself," Towns said.
Several players poured out their support for the big man showing that there are things bigger than basketball. His fellow competitors offered their thoughts and prayers that things will be better for Towns and his family.
One of these players who gave their love to Towns was Joel Embiid. The Philadelphia 76ers star is known to be a tough competitor on and off the floor. When he's not riling up his defenders on the court, he's finding ways to cook something up online. He doesn't back down from anyone and is ready to take the fight whether it's on the basketball floor or on Twitter.
It's also well documented that the two have had battles on and off the court as the All-Star big men have had heated scraps before. They've already thrown punches at each other and exchanged banters across social media.
But this unfortunate predicament changed that with Embiid showing his utmost support for the former Kentucky Wildcat. The rivalry is put aside for a greater reason as the world continues to fight the coronavirus.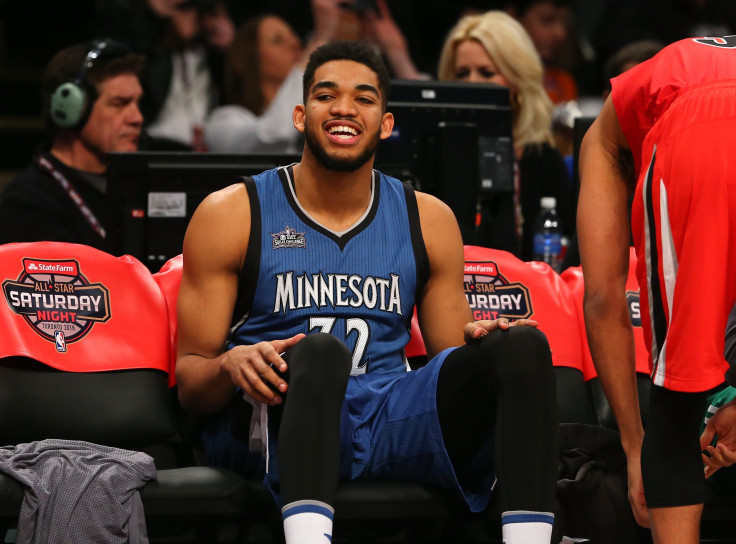 © Copyright IBTimes 2023. All rights reserved.