NBA: Kevon Looney Leap Back To Dub City Gives Family Big Sigh Of Relief
The Golden State Warriors enter the 2019-20 NBA season with some questions in the air. Even though several teams have gotten stronger in the Western Conference, the Dubs remain bullish that they remain a force to reckon with. One player that could help boost the Warriors chances next season is Kevon Looney.
The 23-year-old center-forward is one of few players that remain on the Warriors roster. Looking ahead, he will take on a different role - one that comes with plenty of responsibility. With Kevin Durant and DeMarcus Cousins no longer around, the UCLA product is expected to play a bigger role in the rotation of head coach Steve Kerr. This early, it appears he is ready for the challenge and believes that Golden State can figure well in the NBA playoffs when he spoke on the SFGate podcast.
"To continue to play with Steph [Curry], continue to play with Draymond [Green], add D'Angelo [Russell], I feel like we have a chance to win a championship still," he said. "This is the place I want to be at. It was a no-brainer to come back."
The Warriors are likely relieved to still have the 30th overall pick of the 2015 NBA Draft around. However, the Looney family are equally happy that the 6-foot-9 cager opted to stay in the Bay Area since they have grown to love it there. They followed Kevon to the Bay Area after he was selected by the Warriors with the final pick back in 2015.
"'Don't go nowhere else,' they've been telling me," Looney shared on the podcast. "I want you to stay in the Bay Area, we want to keep living here."
Also, his decision to stay with the Dubs could pay off. With top stars exiting, Looney gets the perfect chance to shine alongside the likes of Stephen Curry, Draymond Green, and D'Angelo Russell. Klay Thompson is another name although his tenure for the coming season is questionable. The 29-year-old continues to recuperate from his ACL injury with no timetable set for his return.
Looney will have to step up if he wants to help the Warriors contend well in the NBA Western Conference. Curry and Green are up to the task but it remains that they will need help to get it done. Looney could be that other guy.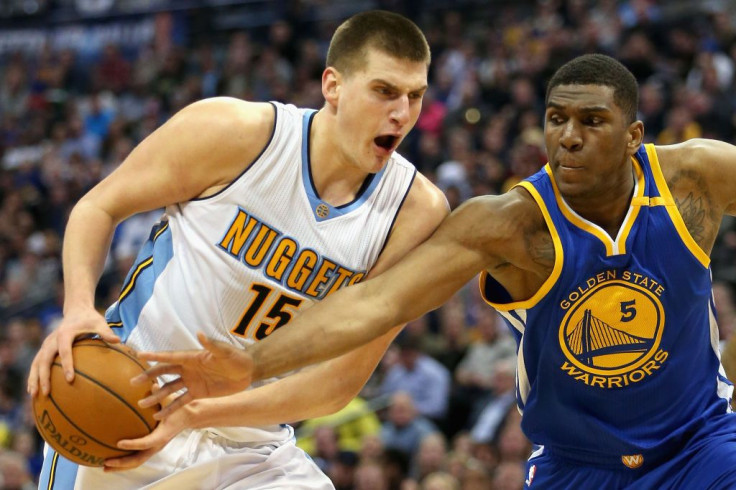 © Copyright IBTimes 2023. All rights reserved.