NBA: Michael Jordan Once Told Kobe Bryant He'll Never Be The Next MJ
KEY POINTS
Michael Jordan once told Kobe Bryant he can never be the next MJ
Bryant reportedly didn't talk to his teammates after Jordan's comment
Robert Horry said championship rings don't measure a player's greatness
Michael Jordan once told Kobe Bryant he will never be the next MJ after a regular season game in 2002-03 season.
Ever since NBA fans can remember, Bryant has been the only player who was able to come close to being the next Jordan. Bryant and Jordan have had quite a good relationship during their playing years. However, former Washington Wizards guard Gilbert Arenas revealed that he heard MJ literally told Bryant that he can never be his successor.
On Episode 52 of the "No Chill Podcast," Arenas told a story from the 2002-03 season in which Jordan was in the second season of his NBA comeback with the Washington Wizards. Bryant on the other hand, was at the peak of his career with the Los Angeles Lakers. At the time, Bryant was constantly being regarded as Jordan's heir but according to Arenas, after a regular season game, MJ told the prime Bryant that he "could wear his shoes, but could never fill them," NBC Sports reported.
Arenas continued and vividly recalled that the "Black Mamba" went on to drop 55 points on Jordan the next time the Wizards and Lakers faced off. On March 28, 2003, the Lakers superstar dropped 55 points on the Wizards in 41 minutes.
Evidently, MJ's harsh comment on Bryant certainly rubbed the Lakers guard the wrong way. Reports claimed that Bryant didn't talk to his teammates for weeks after the incident but instead, "Mamba" let his game do the talking and used Jordan's words served as long-term motivation. The Lakers went on to win the NBA championship that season as well.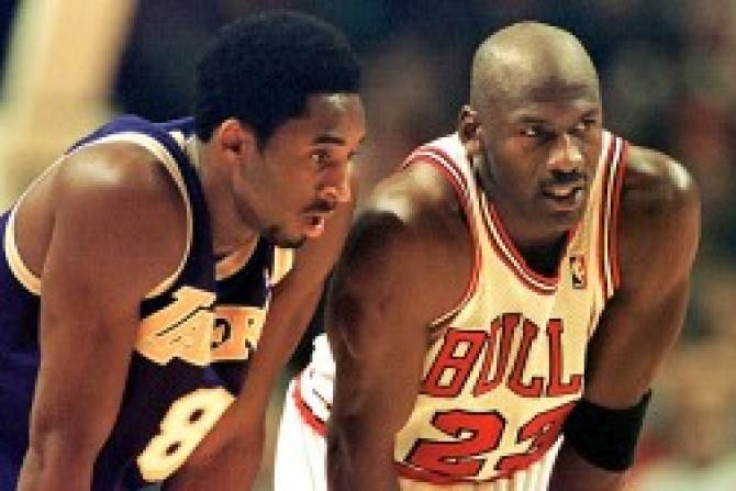 Bryant has tried to emulate Jordan's game throughout the course of his career. However, in a recent appearance on "All the Smoke," the Lakers legend revealed the difference between him and Jordan.
Looking back at the comparisons, the five-time NBA champion stated that he and Jordan are completely different as MJ would compete on anything while he smartly chooses his battles and only compete on things he's good at,
"It's fun, we're really different. He's crazy, he'll compete at anything. He'll compete with any and everything, I won't. I'll only compete with things I'm good at," Bryant said about Jordan.
In terms of NBA championships, Bryant earned 5 and retired being one title behind Jordan's 6. Just recently, Bryant admitted that not winning 8 NBA titles (and surpassing Jordan's 6) "pisses him off." A statement which his former teammate and 10-time NBA champ Robert Horry respects. Horry believes that it was only "Kobe's opinion" and rings can't measure the greatness of Jordan and Bryant.
"People are so stupid about it. They measure great players by how many championships they win," Horry stated.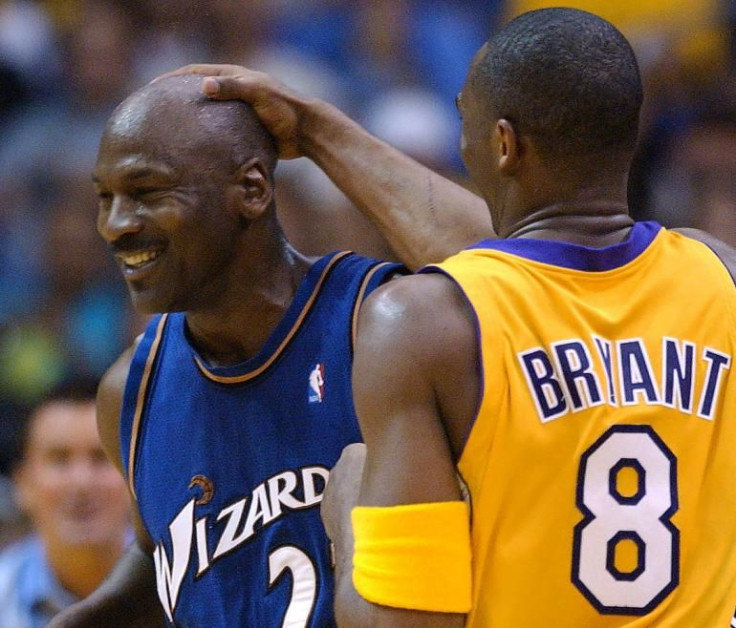 © Copyright IBTimes 2023. All rights reserved.