NBA: Lakers Coach On Board With Forward's Plan For New Season
The Los Angeles Lakers signed Anthony Davis from the New Orleans Pelicans this summer via a trade, with the power forward expected to play alongside LeBron James as a number four in the starting lineup. They added DeMarcus Cousins and JaVale McGee to play in the number five position for the upcoming campaign.
Davis, owing to his big frame, has been known to play at center and when Cousins was ruled out for the 2019-20 season, it was expected that Davis will share that role alongside his forward duties with McGee. The power forward, however, made it clear that he is not willing to play in the center position during the regular season and will only consider playing the number five on a regular basis during the playoffs.
It was reported that Davis' decision was one of the reasons the Lakers were forced to go out and look for a center to replace Cousins. They signed veteran center Dwight Howard after he was waived by the Washington Wizards and he will now provide backup to McGee when the season gets under way.
Lakers head coach Frank Vogel was recently asked about coaching Davis and the forward's decision to make himself available as a center on a nightly basis during the regular season. He seemed to be on the same page as his forward on that regard but made it clear that there will be games when he will be deployed as the number five.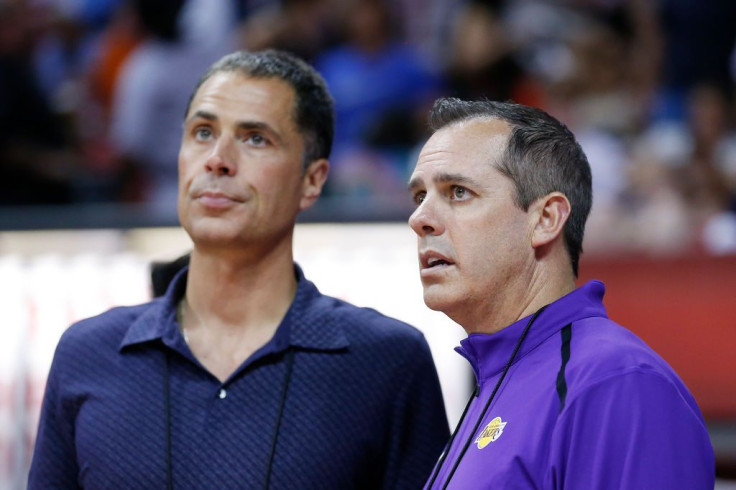 Vogel cited fitness as the main concern as they are keen to ensure they enter the post-season – if they make it – with Davis in prime condition rather than have him "banged up" by the other big players during the 82-game regular season.
"It is, in this regard: To me, he's effective in both positions. But I don't think it's wise when your mindset is to be at your best going into the playoffs, to have him banging with centers for 82 games full-time," Vogel said during a recent interview, as quoted on Silver Screen and Roll.
"Does that mean he's never going to do it in the regular season? No, of course he's going to play some center in the regular season. But we want to make sure we keep the end goal in sight and getting him to April, for that playoff run, the right way," he added.
© Copyright IBTimes 2023. All rights reserved.