NBA: Lakers' Escape Win Over Clippers Tagged As Non-Bearing For Playoffs
KEY POINTS
The Los Angeles Lakers survived the Clippers at the NBA restart opener
The hard-fought win does not have any Playoff implication, an analysis claimed
The Lakers will face the Toronto Raptors next as the seeding games continue
The Los Angeles Lakers played against an undermanned Clippers squad on Thursday, but it still took them until the last play of the game before escaping with the win. With most projections considering the L.A. rivals as shoo-ins for the Western Conference Finals, fans were already placing some weight in their first faceoff in the Orlando bubble. However, a more in-depth analysis deems the outcome of the game as a simple victory for the Lakers without any bearing for the Playoffs.
Doc Rivers missed the services of his premier weapons off the bench, namely Lou Williams and Montrezl Harrell. But despite the disadvantage, the Clippers were able to drag the game down to the wire until LeBron James went clutch and rescued the purple and gold.
Several assumptions came out after the game with some putting an asterisk on the Lakers win. But a technical observation suggests that the match result should not be heavily scrutinized.
"Just like the two straight wins over the Milwaukee Bucks and Clippers right before the hiatus, this was a statement win. The Los Angeles Lakers are legitimate contenders. While that undoubtedly is true, this first game back in action does not really mean anything for the NBA Playoffs," Jason Reed of Fansided's The Lake Show Life wrote.
"First of all, this game didn't really mean anything for the Los Angeles Lakers' place in the standings. The Lakers are the first seed in the Western Conference, and it would have taken the Clippers going undefeated and the Lakers going 2-6 to lose the first seed. This win does essentially guarantee that the Lakers will be the first seed, but it was already a guarantee."
If it's any indication, though, then an intense WCF clash looms for the archrivals as the Clippers are expected to be at full strength when the Playoffs go underway.
Another key takeaway, meanwhile, is how the Lakers withstood Kawhi Leonard and Paul George while James was having quite a subpar game overall. Although he provided the game-saving basket and defensive stop, the King just finished with just 16 points, 11 rebounds, and seven assists.
The Lakers will return to action on Saturday as they are scheduled to face the defending champions Toronto Raptors.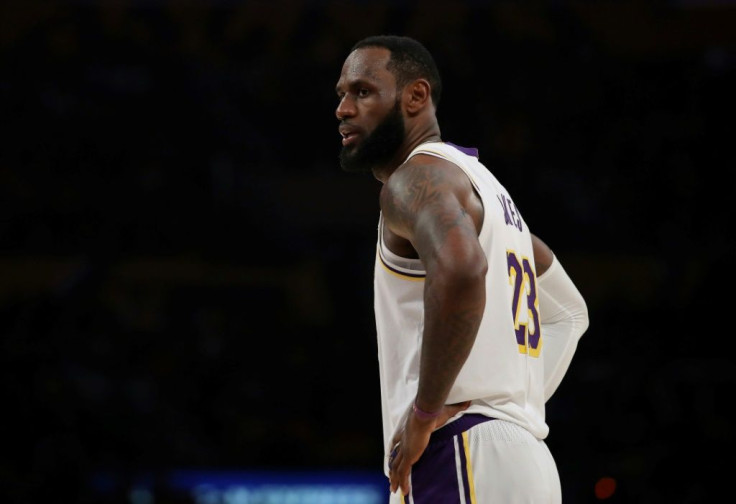 © Copyright IBTimes 2023. All rights reserved.