NBA: Lakers, LeBron James Singled Out Over Unsigned Forward
Former Houston Rockets and Sacramento Kings player Royce White has come out aggressively in the defense of Carmelo Anthony, who is desperate to play one more season in the NBA but has thus far been unable to find a team. The 10-time NBA All-Star has been following a strict training regimen and is certain that he is ready to play at the top level for one more season before hanging up his jersey.
The New York Knicks and Los Angeles Lakers were touted as potential destinations but both teams have not shown any inclination toward signing the forward. The last time Anthony played in the NBA was in November 2018 before he was traded by the Rockets to Chicago Bulls, who immediately waived the veteran.
Anthony has good backing from a number of former and current players with White being the latest to come out and clam NBA teams for trying to blackball the former Knicks forward. He is certain that Anthony is worthy of a spot in any of the franchises, and believes the Lakers should have signed the forward.
"He is one of the realists in it. He is one of those that isn't like me, he doesn't talk brash and straight forward like that, but has those morals and principals, and he has given the game for them not to allow him to play, for them to culturally a decision or an agreement that he is not good enough anymore," White told Fanatics View, as transcribed by Landon Buford.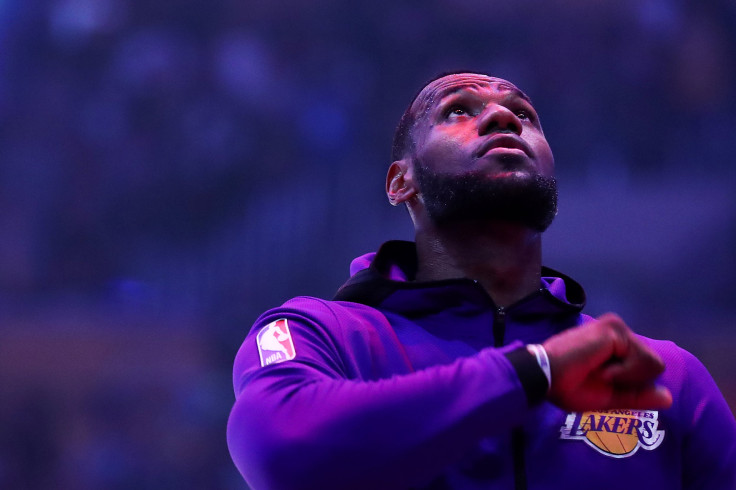 White also called out LeBron James, who is a close friend of Anthony and has previously criticized the treatment being meted out to him. The former NBA player believes the three-time champion should not leave his "Banana Boat" brother out in the cold and is certain that Anthony would have provided more value than Jared Dudley, whom the Lakers signed on a veteran's minimum deal from Brooklyn Nets.
"All of us here that played the game at the highest level know how good Melo is and we know that there is no way, that the Lakers would go out and sign Jared Dudley and not sign Carmelo Anthony and another question is why a guy like Lebron is walking around like is the face and the voice of the players."
"How is he letting his Banana Boat Brother hang out there in the wings, and they go and sign Jared Dudley and not Carmelo? If anybody watching, this thinks Jared Dudley can hold Carmelo's jockey strap, I'll slap them. That's how I'm coming though!" he added.
© Copyright IBTimes 2023. All rights reserved.