NBA: Lakers Superstar Who Didn't Get His Jersey Retired In LA
The Lakers have not retired the jersey of a superstar from the 50's.
Since the NBA started, the Lakers have been known for housing the greatest centers of all time. Shaquille O'Neal, Kareem Abdul-Jabbar, Wilt Chamberlain, the list goes on but there is one big man the Lakers might have forgotten about.
George Mikan was a Laker superstar back in the 40's and the 50's. Prior to the Lakers' move to Los Angeles and the team was still located in Minneapolis, Minnesota, Mikan was the most significant big man the team had.
Over the years, the Lakers' most famous big men enjoyed the limelight. Yet none of those players could have enjoyed the same degree of success if it weren't for the precedent set by Mikan. In fact, when Mikan died in 2005, Lakers icon "Shaq" paid homage for Mikan and even paid for his funeral. Shaq also once admitted that without Mikan, there is no Shaq, Sportscasting noted.
"Without number 99 [Mikan], there is no me," O'Neal admitted.
During his prime, Mikan redefined the role of a center and became almost unstoppable back in the 40's and 50's. He was the National Basketball League's scoring champion for six straight years. Undeniably, Mikan effectively set the course of professional basketball for many decades to come.
As far as titles are concerned, Mikan also led the Minneapolis Lakers to five championships in the span of six years. Those five championships put him alongside Magic Johnson and Kobe Bryant when it comes to all-time Lakers winners.
Aside from NBA championships, Mikan has an array of honors across his name. He was inducted into the Naismith Memorial Basketball Hall of Fame as a member of its inaugural 1959 class, roughly three years after playing his last NBA game.
In 1996, the Associated Press named Mikan one of the 50 greatest players of all time. His latest recognition happened in 2001, when his statue was built at the entrance of the Target Center, home of the Minnesota Timberwolves.
Mikan's legacy is a great topic for the debate of whether his jersey should be retired at Staples Centre. However, it is a bit evident that only few NBA fans are familiar with Mikan and his contributions.
Currently, the Lakers just reunited with another All-Star big man. Dwight Howard has just vowed to be a full-pledged Laker next season. However, reports claim that the team is still finding the perfect role for Howard now that he will be teaming up with Anthony Davis and LeBron James.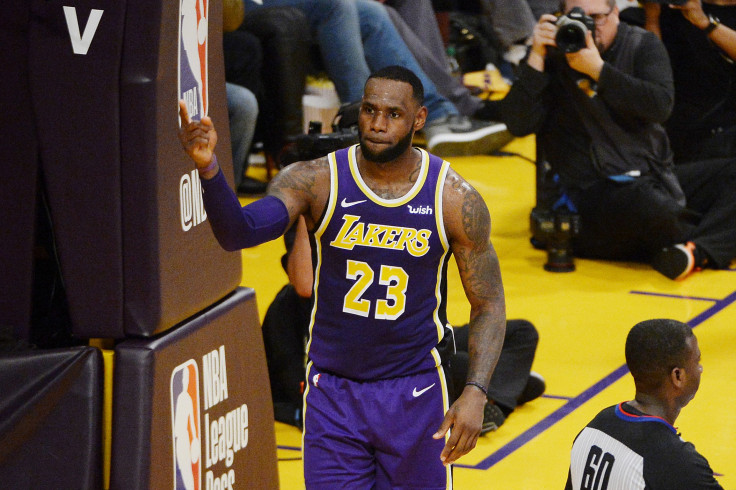 © Copyright IBTimes 2023. All rights reserved.