NBA: LeBron James Inspired Metta World Peace To Do Something Unique In Business
LeBron James inspired Lakers legend Metta World Peace to start doing something special after his NBA career.
World Peace, formerly known in the NBA as Ron Arterst just became the founder of a unique basketball-related subscription services. This year, the former Laker launched XvsX Sports – a subscription service that aims to bring premium basketball experiences to players of all skill levels for as low as $5 per month.
In an exclusive interview with Pitchbook, World Peace enlightened all basketball enthusiasts regarding how he came up with his new venture. According to him, XvsX Sports is just one of the amazing decisions he has made after his career. More importantly, World Peace admitted that James is one of the young and influential people who inspired him to do something special like the said venture.
"As our NBA careers were coming to an end, me and a lot of the players I knew at the time were asking: "What can we invest in? What can we do?" At the time, athletes were getting involved in any and everything. Now there is more. You have more access to deals. Now you see athletes making these amazing decisions and investing smaller amounts in 10 companies rather than investing two million dollars in one company without doing a lot of due diligence on the business," World Peace stated.
"I'm inspired by guys like LeBron (James), seeing what they're doing. I learned a lot from the young guys, you know. I learned a lot from the older guys. I learned even more from these young guys because they're just active in funds and investing and I just love it," World Peace added.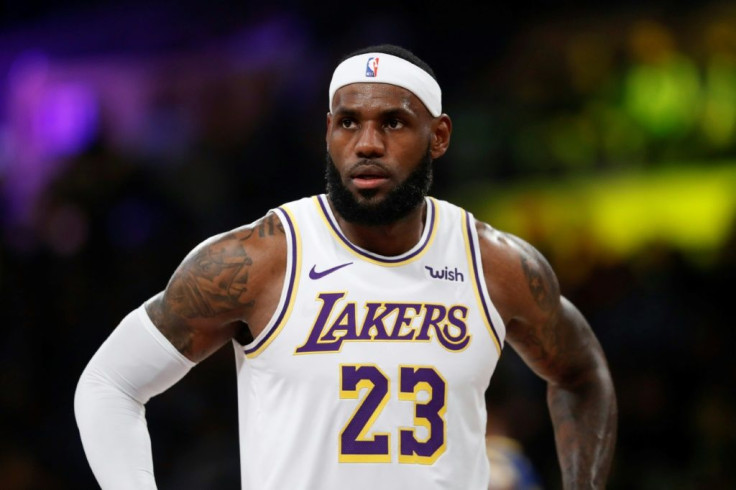 As for how the subscription service works, World Peace described it as a mix of sports, math and digital technology which seeks to help people find places to play.
"It's sports. It's digital, so it's math and it's philanthropy because we're helping a lot of people find places to play. I did digital analytics at UCLA—just to refresh my memory and learn new things like social media. I did business analytics at Concordia Irvine—just kind of trying to figure out how I'm going to get involved, and that's what led me to this point," World Peace revealed.
Just about a week ago, another former Laker entered a new business venture as well. Shaquille O'Neal, a shrewd entrepreneur, entered a partnership with Miles College – a tie-up that will reportedly help bring a Papa John's Pizzeria to every historically black college and university campus in the nation.
© Copyright IBTimes 2023. All rights reserved.