NBA: Michael Jordan Reveals Truth Behind His Extreme Competitiveness In Never-Before-Heard Clip
KEY POINTS
"Beyond The Last Dance" podcast released never-before-heard clips from Michael Jordan's interviews
Jordan admitted in one clip that his "competitive juices" drive him "insane"
The Chicago Bulls legend revealed in "The Last Dance" that his mentality was to "win at any cost"
Michael Jordan spoke about his extreme competitiveness in a never-before-heard interview clip.
In the first episode of the "Beyond The Last Dance" podcast, hosts J.A. Adande and B.J. Armstrong, Jordan's former Chicago Bulls teammate, shared new audio from a past interview where the NBA legend spoke about his competitive drive.
"I can't control it when my competitive juices drive me, and it just drives me absolutely insane," Jordan said.
Jordan's competitiveness is as legendary as his career and extended beyond the court. He even brought his competitive drive to golf and his personal life, with Will Smith once revealing that Jordan would make drinking water a race.
In ESPN's 10-part docuseries "The Last Dance," Jordan had discussed the reason why he has zero tolerance for losing.
"My mentality was to go out and win at any cost," he said. "If you don't want to live that regimented mentality, then you don't need to be alongside of me because I'm going to ridicule you until you get on the same level with me. And if you don't get on the same level, then it's going to be hell for you."
According to the then-Bulls star, he had "earned the right" to push his teammates to the limit until they reached his level.
"Look, winning has a price," Jordan said. "And leadership has a price. So I pulled people along when they didn't want to be pulled. I challenged people when they didn't want to be challenged. And I earned that right because my teammates who came after me didn't endure all the things that I endured."
"Once you joined the team, you lived at a certain standard that I played the game," he continued. "And I wasn't going to take any less. Now if that means I had to go in there and get in your a-- a little bit, then I did that."
"Beyond The Last Dance" is NBA and Amazon-owned audiobook and podcast service Audible's 10-part audio project, which reveals more details about Jordan's success and the Chicago Bulls' historic 1997-98 NBA season that "The Last Dance" didn't cover, including rare interviews of MJ during his prime.
Announcing "Beyond The Last Dance" in August, NBA senior vice president of global media distribution and business affairs David Denenberg suggested in a statement on the league's official website that the NBA has more podcast projects in the works for fans.
"As we continue to reimagine our content and storytelling about our teams, players and history, 'Beyond The Last Dance' serves as a stepping stone as we pursue new opportunities in podcasting," Denenberg said.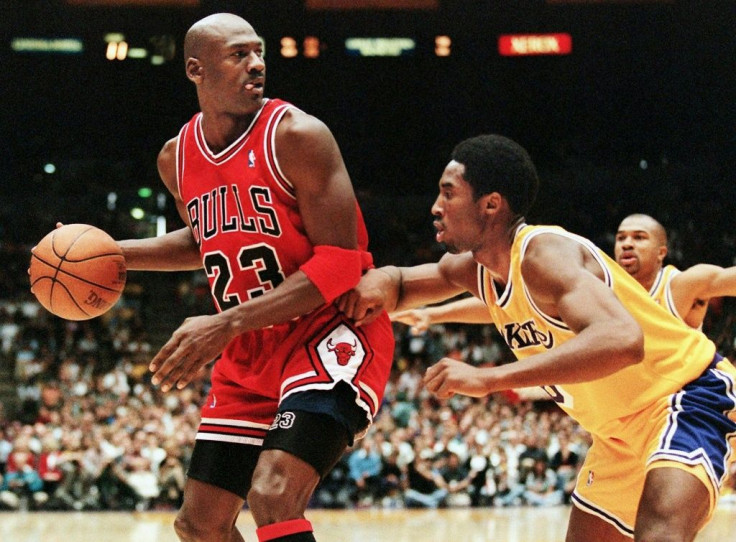 © Copyright IBTimes 2023. All rights reserved.