NBA News: Al Jefferson Staying With Charlotte Hornets -- At Least For Now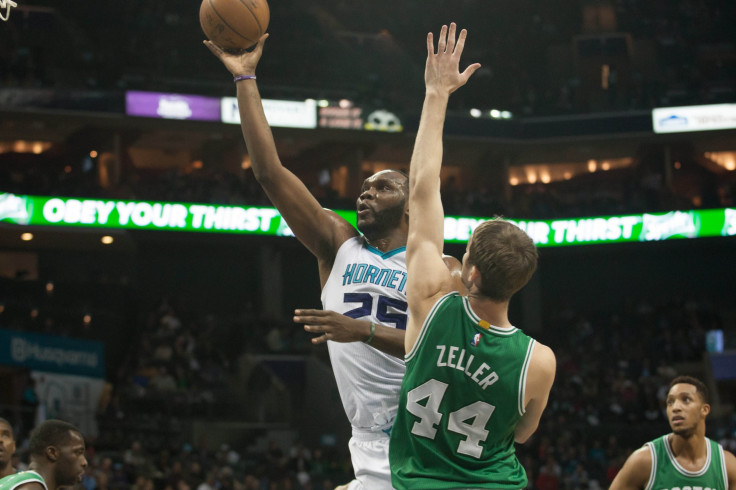 The Charlotte Hornets will spend at least one more year with big man Al Jefferson after the center's agent, Jeff Schwartz, commented that his client is committed to playing for the Hornets for the 2015-2016 NBA season and will pick up the "player option" in his contract. Jefferson could potentially become a free agent, but Schwartz, according to an ESPN report, said he will choose to stay with the Michael Jordan-owned Hornets for at least one more year.
Jefferson signed a three-year deal worth over $40.5 million in 2013. After picking up the option for the third year, he will earn $13.5 million next season.
Jefferson, who will enter his 11th NBA season, has struggled with various injuries in his time in Charlotte. He played in just 65 games last year, starting in 61, and averaged 16.6 points and 8.4 rebounds. The scoring is his lowest since his third year with the Boston Celtics, where he played from 2004 to 2007 and the rebounding is the lowest in his career since his second year, also with the Celtics. Jefferson also suited up for the Minnesota Timberwolves from 2007 to 2010 and the Utah Jazz from 2010 to 2013.
Basing on average salary for the 2015-2016 season, Jefferson is the highest paid Hornet, with point guard Kemba Walker ($12 million) and wingman Lance Stephenson ($9 million) next on the list.
© Copyright IBTimes 2023. All rights reserved.