NBA News: Bulls' Gibson On Schedule To Return Mid-October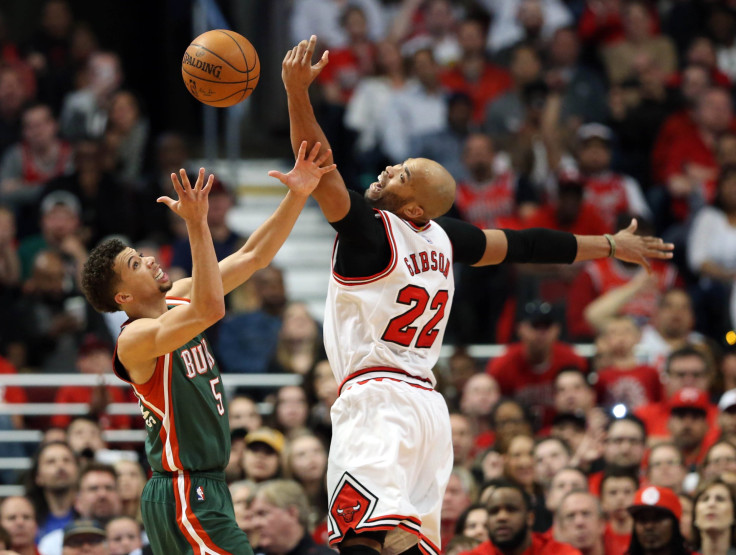 Chicago Bulls power forward Taj Gibson struggled with multiple injuries to his ankle and underwent surgery last season but is on track to return by mid-October, according to a report.
In an interview, Gibson revealed that the doctors were at awe on how he was able to play through pain and through the injury last season.
"The doctor was astounded. He said he never knew anybody who could play through so much pain. I just thought it was normal," Gibson said to the The Chicago Tribune. "He was surprised I was even able to run or lift off it."
Gibson, who was a first round pick in the 2009 NBA Draft or the 26th overall selection, will be entering his sixth season in the league after averaging 10.3 points, 6.4 rebounds and 1.2 blocked shots in 62 regular season games last year. Despite the injuries, he also played in 12 games in the postseason where he averaged 7.4 points, 5.5 rebounds and 1.0 blocked shots per game.
Gibson added that at this point of his rehabilitation, the doctors advised him not to rush back although the power forward is "ahead of schedule" in his recovery.
The Bulls will have a new coach in Fred Hoiberg, who replaced long-time coach Tom Thibodeau immediately after the season. Gibson, who is known more for his defensive skills, is expected to play the primary back-up role to big men Pau Gasol and Joakim Noah and Gibson's versatility allows him to play both the power forward and center spots.
© Copyright IBTimes 2023. All rights reserved.