NBA News: Ex-Miami Heat Guard Looking To Rebound, Win Title With Powerhouse Lakers
KEY POINTS
Kendrick Nunn vows to do everything to help the Lakers next season
Nunn hopes to get more opportunities
The Lakers pin hopes on select young players to complement veterans
One of the few youngsters suiting up for the Los Angeles Lakers in the 2021-22 NBA season is Kendrick Nunn.
After playing opposite to his current team in the 2019-20 NBA Finals, the 26-year-old guard knows that he is in a good position to step up and address the offensive requirements of the franchise.
Things just went astray for the Chicago native after figuring prominently in the 2019-20 season. His production with the Miami Heat last NBA season clearly shows that.
From 15.3 points, 3.3 assists, and 2.7 rebounds in his first season with the Heat, the undrafted player from the 2018 NBA Draft managed to average only 14.6 points, 3.2 rebounds, and 2.6 assists.
Clearly, the numbers do not show a dramatic decline. But when the Heat opted to bench him last season, it was a bit of a sign that he needed to make a move to another team.
That team ended up being the Lakers although it required him to take a drastic pay cut.
Regardless, Nunn knows he is in a good position to win an NBA title with a powerhouse squad.
He agreed to a two-year deal reportedly worth $10 million. The second year is a player option, according to reports.
Nunn knows that he is one of the rare young guys that the Lakers took in for scoring and longevity.
If he manages to blend in and delivers, his stock will undoubtedly rise.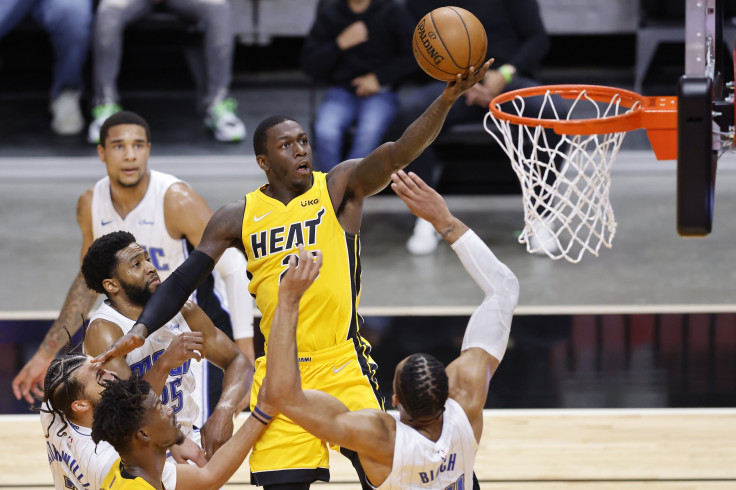 Nunn appears to know what the Lakers expect from him. For now, he is grateful to be part of the team, aware that there is a big chance he may win an NBA ring despite criticism being hurled at the Lakers' aging roster.
"I wanted to be in that position again and also just to help my teammates and also learn from them. I looked at the roster around and I'm one of the younger guys so I'm going to be a sponge to a lot of these guys in the locker room and just continue to grow and develop my game as well," Nunn stated.
© Copyright IBTimes 2023. All rights reserved.