NBA News: Former NBA All Star Zach Randolph Retires After 17 Seasons
KEY POINTS
Zach Randolph was named Most Improved Player in 2004
The lefty forward had most success during his stint with the Memphis Grizzlies
He played for five teams – Portland, New York, LA Clippers, Memphis, and Sacramento
Former two-time NBA All-Star Zach Randolph bared that he has no plans in making an NBA comeback.
An ambush interview by TMZ Sports showed that Randolph's plans of making a comeback in the NBA are already out of the picture. The burly forward did not play last season.
Nicknamed as "Z-Bo", Randolph was drafted 19th overall by the Portland Trail Blazers and struggled in his first two seasons with Portland. In his third season, he increased his production as he was moved to the starting line-up. He averaged 20.1 points and 10.5 rebounds for the Blazers in 37.9 minutes per game.
When asked about Grizzlies' rookie Ja Morant's chances of being the rookie of the year, he said that the guard has a good chance. "He's special," said Randolph while lining up to the entrance of Staples Center to watch a game about Morant's dunk attempt over Kevin Love.
The 38-year old Randolph played for five NBA teams but found the most success when he moved to the Memphis Grizzlies after being traded by the Los Angeles Clippers in exchange for Quentin Richardson in 2009. He was named as an All-Star twice during his eight-season tenure with the Grizzlies. He had averages of 16.4 points, 9.9 rebounds and provided the much-needed force for Memphis.
In 2017, the Grizzlies lost their 250-pound forward as he opted to join the Sacramento Kings but that didn't stop Memphis in appreciating his efforts in helping the team reach playoffs almost every season while he is with the team. The team's social media posted a tribute to their beloved big man and hinted that the team will be retiring his jersey number 50 to honor his contributions. Randolph, at that time, isn't even retired yet.
He played 59 games for Sacramento in what proved to be his final season in the league. He averaged 16.6 points and 9.1 rebounds a game for the Kings but the team failed to reach the playoffs. On a rebuilding phase focusing on young players, the lefty forward was left out of rotation and was dealt with the Mavericks before waiving him.
He reportedly made around $200million in his 17 seasons in the NBA, per ClutchPoints. He was named Most Improved Player in 2014 and was a force in both the shaded lane and in the perimeter.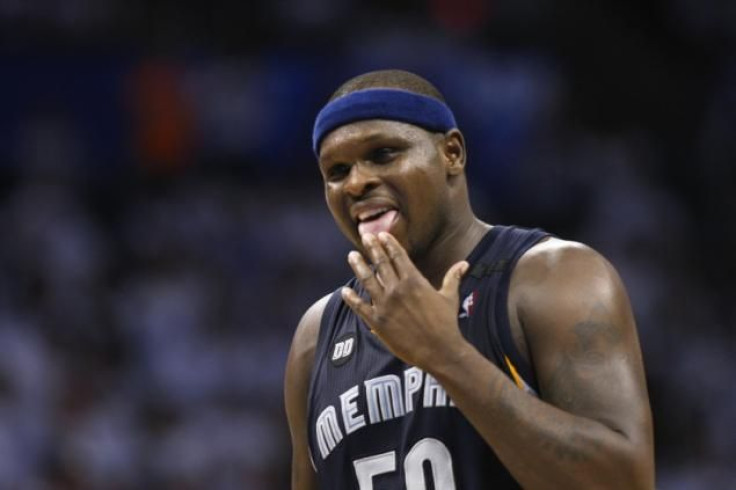 © Copyright IBTimes 2023. All rights reserved.