NBA News: Jason Kidd Replacement Passed Up Bigger Role To Join Los Angeles Lakers
KEY POINTS
David Fizdale passes up the chance to be the Pacers head coach
Marc Gasol and Fizdale have left the past behind
Fizdale may be trying to get his feet wet before returning to a head coaching duty
With a lot of NBA teams looking for new head coaches, such would be music to their ears.
There are a lot of notable names out there such as David Fizdale. But rather than return to head coaching duties, the 47-year-old opted for an assistant coaching job with the Los Angeles Lakers.
Fizdale, who last coached the New York Knicks in 2019, is back in the mix after accepting an assistant coaching job with the Lakers.
He replaces Jason Kidd, who is now the head coach of the Dallas Mavericks.
Oddly, Fizdale opted for lower pay to join the Lakers. There are reports that he was considered for the Indiana Pacers head coaching job, where he could have earned more.
The move reunites him with LeBron James and Marc Gasol.
Fizdale worked with James when the four-time NBA champion was still with the Miami Heat for four years.
His ties with James were seen as a deriving factor, not to mention that Fizdale is from Los Angeles.
Although the issue has been buried, Fizdale's past with Gasol has not been forgotten.
Most will recall how he benched the Spaniard in the fourth quarter in a game against Brooklyn during the 2017-18 season that led to his firing.
Both had a strained relationship, but all that had been eventually ironed out.
Fizdale admitted that he tried a different approach to coach Gasol at that time. However, he admitted that it got the better of him when both were still with the Grizzlies.
However, amends were made during his first preseason game as head coach of the New York Knicks.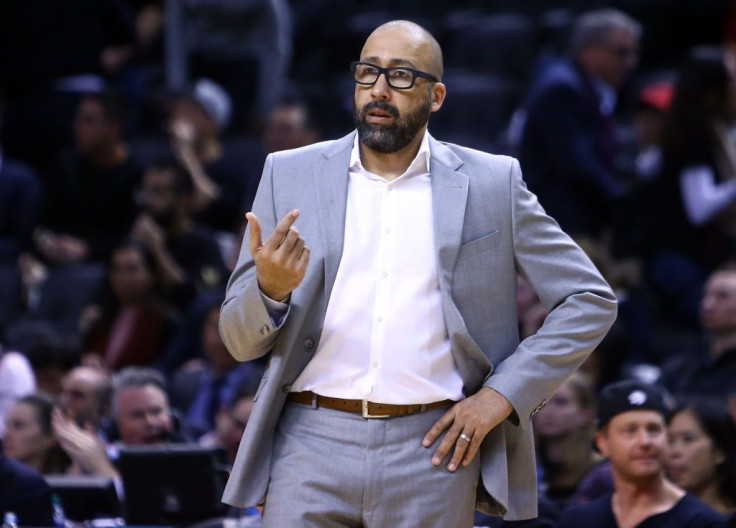 Gasol messaged Fizdale and apologized for how things turned out in Memphis.
The Spaniard added that he knew why the coach was hard on him and said that the Knicks were lucky to have him.
Fizdale hardly made any progress with the Knicks and was almost forgotten in the past two years.
Aside from his relationship with James, he may want to further enrich his knowledge and work his way back to the top.
There is no better way to go about it than with a star-studded team that includes players like James and Anthony Davis.
© Copyright IBTimes 2023. All rights reserved.