NBA News: Lamar Odom Keeps Faith In Lakers Amid Struggles This Season
KEY POINTS
Lamar Odom feels the Lakers can still win it all despite struggles
Odom wants LeBron James to play like Kobe Bryant for the Lakers to win the NBA title
Frank Vogel's fate will depend on how the Lakers will finish the 2021-22 NBA season
There are only a few people who are still giving the Los Angeles Lakers a shot at winning the 2022 NBA title.
It comes as no surprise that a former Laker in Lamar Odom is keeping the faith.
The 42-year-old cager--who won two NBA titles with the Lakers in 2009 and 201--believes that with the right adjustments and other factors beyond their control, the club should not be counted out just yet.
Speaking to TMZ, the 2011 NBA Sixth Man of the Year awardee is hardly concerned about the Lakers' struggles and believes the number of talent on the roster would be enough to push their drive.
"They're still my pick to win the championship. I don't know if that's Laker pride or me just being a Laker at heart. But they're still my pick," Odom stated.
"Anytime you have LeBron James on the court and a healthy Anthony Davis, Russell Westbrook and Carmelo Anthony as your 6th man, I think they'll give you a really good shot."
However, Odom batted that aside from the health concerns, the Lakers' success still hinges on LeBron James and added how the late Kobe Bryant led them back in the day.
Odom hailed "The Black Mamba" as a tremendous leader who was filled with the tenacity that rubbed off on the Lakers when they won championships.
"Of the teams that I played for that won championships, we had a tremendous leader in Bean Bryant," Odom shared. "A lot of his will, tenacity ... it kind of rubbed off on us. I would like to see LeBron James' will and tenacity and his will to win rub off on these Laker guys," Odom said. "I think once that happens, once they coincide that, they'll be all right."
But the key right now for the Lakers to get on track is health. Since the start of the season, the team has not been spared from players getting injured.
Things got worse when James and Anthony Davis suffered respective injuries. Their inconsistent availability has told heavily on the Lakers, a result of their not-so-impressive showing.
Russell Westbrook, someone who would be perfect to fill in for James and Davis, has hardly been a factor.
As mentioned in a previous post, former NBA player and coach Paul Mokeski feels that the 2017 NBA MVP was not a fit, to begin with.
At this point, it may be too late to change things for the Lakers due to financial limitations.
Hence, the burden falls on the shoulder of head coach Frank Vogel, someone whose job may be on the line, Chris Haynes of Yahoo Sports reported.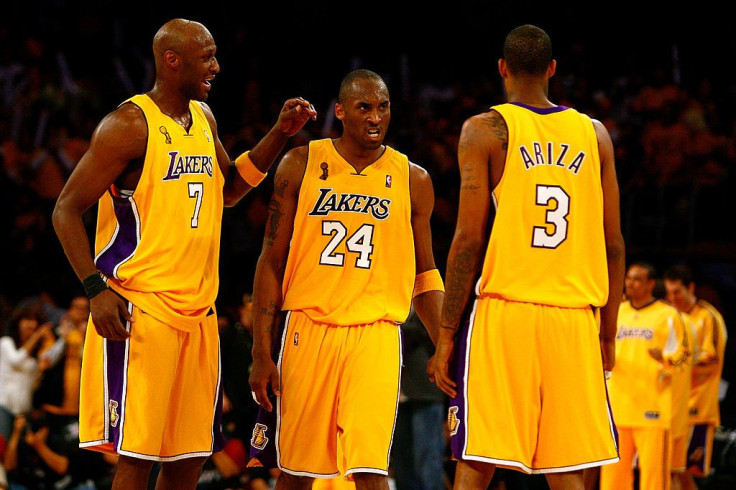 © Copyright IBTimes 2023. All rights reserved.