NBA News: LeBron Claims Seeing 'Three Rims' Following Draymond Eye-Poke
KEY POINTS
LeBron James carried Los Angeles over Golden State in the play-in round
James finished with a triple-double in the 103-100 win
James claims to see "three rims" after Draymond Green poked him in the eye
LeBron James hit a colossal triple under a minute remaining to tow the Los Angeles Lakers to a 103-100 win over the Golden State Warriors on Wednesday.
The Lakers advanced formally to the playoffs, locking a match-up with the second-seeded Phoenix Suns.
James finished with a triple-double of 22 points, 11 rebounds, and 10 assists.
Before the pulsating win, a hard fall from James drew concern from Lakers fans.
The four-time MVP was fouled hard by Warriors forward Draymond Green with 2:07 left.
Replay showed James being hit in the face by Green, and later on, it seemed his vision was bothered.
The defending Finals MVP talked to ESPN's Rachel Nichols following the win about the eye-poke, and James admitted not being able to see right.
"After Draymond's finger to the eye, I was literally seeing three rims out there and I just shot at the middle one," James disclosed, making the shot even more impressive from his perspective.
James hit a 30-footer with 58.2 seconds left with the shot clock winding down, giving the Lakers their three-point lead.
Later in the media press conference, James said he felt "good" and made sure there was "no bleeding."
"I've been there before. I've been poked in the eye before, rim collision like that. Just trying to keep my composure," he stated.
Luckily, the Lakers will have more breathing room before their first-round Western Conference playoff series against the Suns open in the weekend.
"I practice enough and work on my game… [I am] able to drain it," James said.
The Lakers forward mentioned that health does not seem to be a concern for now even if he played beyond his expected minutes restriction following an ankle injury.
"I am good. It's the most minutes I [have] played in a long time and I didn't feel anything," he bared.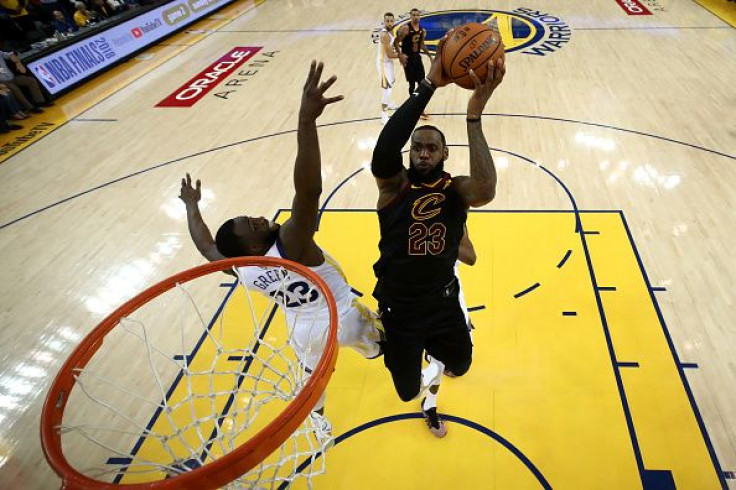 © Copyright IBTimes 2023. All rights reserved.