NBA News: Michael Beasley Breaks Down To Tears In Emotional Interview
KEY POINTS
Michael Beasley breaks down during an interview
Beasley shares some personal issues that forced him to isolate himself
He was once a top prospect in the NBA
Michael Beasley is someone who most felt would rise to stardom in the NBA.
He was selected behind Derrick Rose in the 2008 NBA Draft, but his talent has failed to blend in with several clubs.
The 33-year-old was often compared to Kevin Durant. Unfortunately, their careers are on opposing ends, a frustrating endeavor for the former Kansas State product.
Beasley appeared on "The Pivot Podcast" alongside former NFL players Ryan Clark, Channing Crowder and Fred Taylor where he had a candid conversation.
He specifically discussed how numerous people in his life took advantage of him and stole from him, including his own mother.
"I don't know no one that ain't stole from me," Beasley said. "Everybody except for my kids stole from me. Every step of the way, I asked for help."
Beasley also spoke about how mentally and physically exhausted.
"I've been trying to find good people for so long," Beasley quipped. "I'm tired, bro."
Upon hearing this, Clark, Chowder and Taylor told Beasley that isolating himself from the world is not the answer to his problems.
"You have kids. I have kids. Come to my house. We can get bounce houses for the kids, we can sit back on the porch, drink a couple of beers, drink some wine, hang out," Crowder consoled.
Beasley has had a rough go in his NBA career, ending up becoming a journeyman after failing to join a club where he could stay long-term.
He has had stints with several touted NBA teams such as the Miami Heat, Minnesota Timberwolves, Phoenix Suns, Houston Rockets, Milwaukee Bucks, New York Knicks, and Los Angeles Lakers.
Although he has proven to be a good scorer, pundits question his ability to share the ball and defensive ability.
The last time he was on the roster of an NBA team was in 2020 with the Brooklyn Nets. Unfortunately, his contract was voided when he tested positive for COVID-19.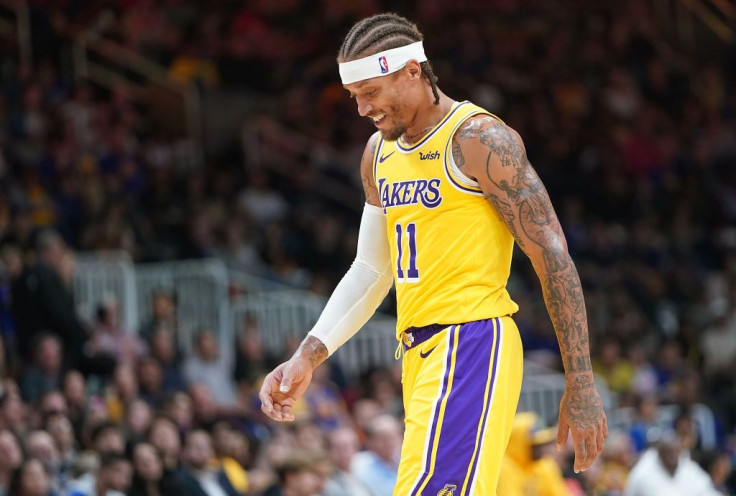 © Copyright IBTimes 2023. All rights reserved.