NBA News: Phoenix Suns Owner Gets Honest About Offseason Moves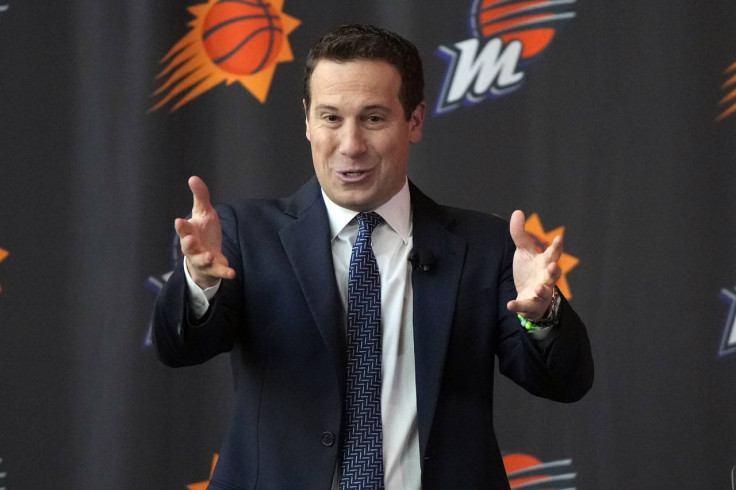 KEY POINTS
Phoenix Suns owner Mat Ishbia expressed little concern about perceived issues concerning his team
The Suns made big moves in recent months, including getting Bradley Beal
"I would not anticipate any other significant changes at all going forward, but things can happen," Ishbia says
The Phoenix Suns made big waves this summer in the hopes of building a title contender around Devin Booker, Kevin Durant and Deandre Ayton, but new owner Mat Ishbia is already content with what they have built over the past few weeks.
Appearing on Arizona Sports' Burns & Gambo show, Ishbia shared his thoughts on the matter.
"I think our roster is phenomenal, I think our roster is phenomenal. think our coaching staff is phenomenal, I love our players. I think we have a championship-caliber team as it stands right now. With that being said, I don't forecast or predict any other moves," ishbia was quoted to have said.
"But with that being said, that could change tomorrow, a certain phone call comes in, someone checks [in]. We love our team right now. I think the team that we have out there well exceeds even what we hoped after the season ended."
The Suns made the first major move of the offseason when they decided to fire 2021-22 NBA Coach of the Year Monty Williams in favor of bringing in Larry O'Brien trophy-winning vet Frank Vogel, which kickstarted a whole host of franchise-altering moves.
Phoenix looked towards the Eastern Conference, particularly the Washington Wizards, and acquired star guard Bradley Beal, plus youngsters Isaiah Todd and Jordan Goodwin, in a blockbuster deal that saw them part ways with all-time great point guard Chris Paul.
Adding another guard in the lineup brought forth concerns about roster balancing from many of their fans and the Suns responded by adding Drew Eubanks, Keita Bates-Diop, Chimezie Metu and Eric Gordon and extremely cheap deals.
However, the biggest steal for them comes in the form of Japanese sharpshooter Yuta Watanabe who was more than happy to cite his friendship with Durant as his main reason for joining the Suns.
Most recently they also traded Cameron Payne to the San Antonio Spurs in a bench-clearing move that also brought them an additional second-round pick–a much-needed move after selling their first-rounders to get Durant from the Brooklyn Nets.
Despite concerns about the lack of a true point guard running the show in the Valley, the Suns' offense is more than capable of it as the long-anticipated return of "Point Book" and Beal are set to share playmaking duties while having Durant operate as a third-option passer.
Considering all of the aforementioned moves, Ishbia's goal of bringing home the Suns' first-ever NBA title is more concrete than ever and even expressed his confidence in it.
"Right now, I feel great about it. I would not anticipate any other significant changes at all going forward, but things can happen. I can never say never. We also have one extra roster spot, which is important, I believe, going forward," he stated.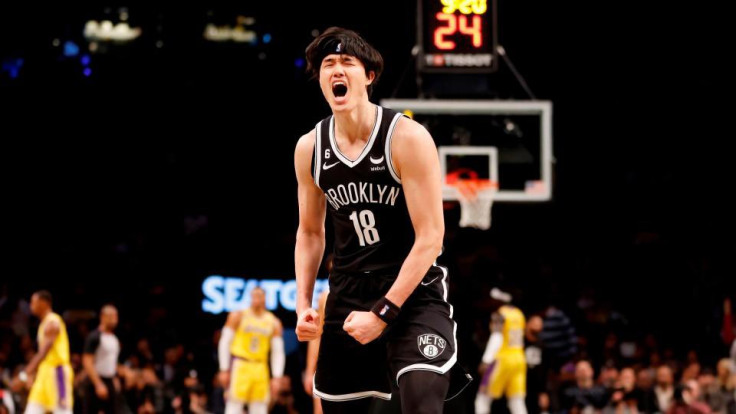 © Copyright IBTimes 2023. All rights reserved.