Former Nuggets Forward Reveals Toughest Playoff Opponent Last Season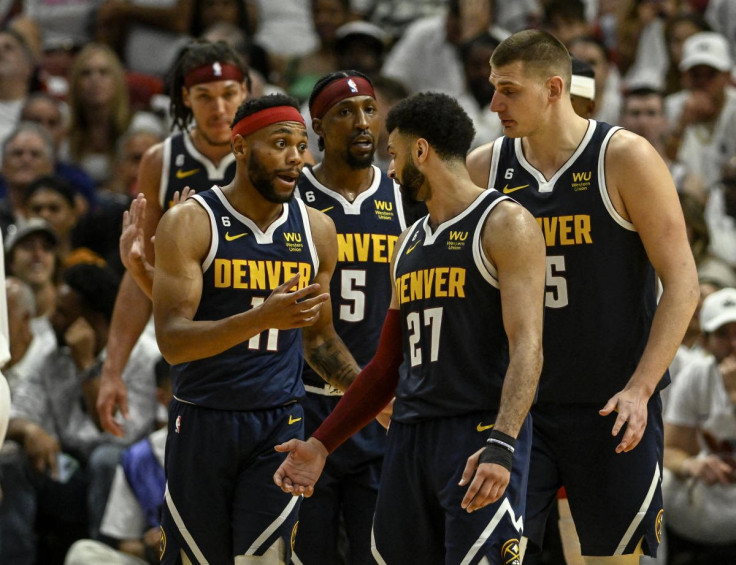 KEY POINTS
Bruce Brown credits the Minnesota Timberwolves' grit and talent in the postseason
The Timberwolves nearly pulled off upsets throughout the five-game series
"I don't know, but Ant (Edwards) and them, there was just something about them," Brown says
The Denver Nuggets cemented their place in NBA history after defeating the Miami Heat in the 2023 NBA Finals to claim their first-ever Larry O'Brien trophy.
With the dust having settled, Bruce Brown shared who their toughest opponent was.
Speaking with the Run Your Race Podcast, the former Nuggets wing bared his thoughts.
"Phoenix (Suns) was our 'toughest' series, but honestly, I would say our toughest series was Minnesota (Timberwolves). I don't know, but Ant (Edwards) and them, there was just something about them. They had good players like Mike Conley, KAT (Karl-Anthony Towns) and Ant. That was our toughest series," Brown stated.
"I mean Phoenix, it was just blowouts each game. [With the Los Angeles Lakers], it never felt like were gonna lose any game. You know when they go on all their little runs like Austin (Reaves) hitting threes, it never felt like we were about to lose."
The Nuggets kickstarted their romp through the Western Conference against the Minnesota Timberwolves.
While there was criticism of the latter franchise trading away their future to acquire Rudy Gobert, it certainly looked like Denver had a tough time despite the final series outcome.
In Game 1, the Nuggets ran roughshod over the Timberwolves to a score of 109-80, but the young and hungry Timberwolves squad made it a series after nearly coming away with victories in Games 2 and 3.
Game 4 would see them prevent a sweep with a hard-fought victory in overtime and was seeking to do the same in Game 5 with them building a lead that would reach 15 points.
However, Denver's unwillingness to relent saw them break through and come away with the series to meet the Phoenix Suns in the second round.
It is worth noting that the Timberwolves were able to put up a fight against the Nuggets despite not having key pieces like Jaden McDaniels and Naz Reid throughout the series, while Kyle Anderson was sidelined due to an eye injury in Game 4.
"They still managed to be in every game except Game 1. That was the only game that was an easy win for us. They did a good job. We were just a little bit better this time," Jokic said after Game 5.
It can be argued that if the Nuggets did not have Jamal Murray exploding for 40 points in Game 2, the case could be made for the Timberwolves to enter Game 5 at 2-2 with the possibility to pull off the upset.
Brown complimenting Minnesota for pulling off a near series upset should motivate the Timberwolves to have an even better 2023-24 season following Anthony Edwards' own breakout performances that saw him average 31.6 points, 5 rebounds, and 5.2 assists in the series.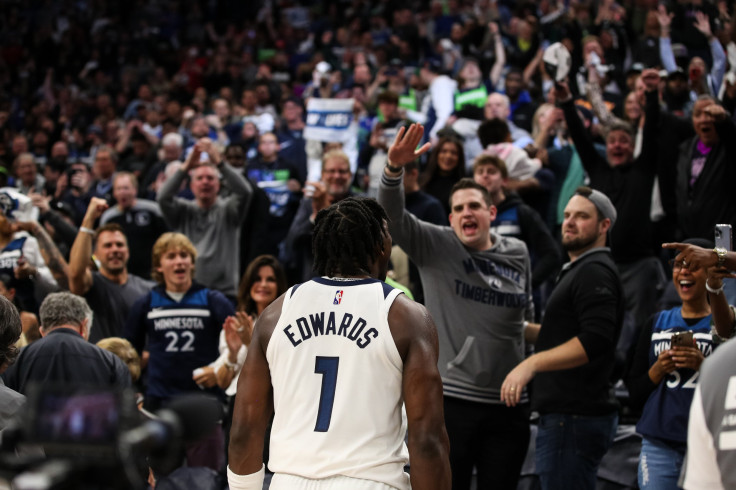 © Copyright IBTimes 2023. All rights reserved.