NBA Playoffs: Popcorn Throw, NSFW Chants Among Home Court Fans' Lowlights
KEY POINTS
For the first time in two years, fans are able to watch the NBA playoffs live
A Sixers fan was ejected for throwing popcorn at Russell Westbrook
Trae Young heard expletive chants from Knicks fans
With the pandemic situation in the United States under control, the NBA season was able to return to its home-and-away format instead of a bubble last year.
That also meant playoff teams had the chance to play in front of their home crowd for the first time in two years, and emotions from fans expectedly overwhelmed at times.
On Wednesday, the Philadelphia 76ers beat the Washington Wizards, 120-95, to go up 2-0 in their series.
During the game, Wizards star Russell Westbrook was assisted to the locker room due to an injury, and a fan tossed popcorn from above, angering the all-time triple-doubles leader.
The Wells Fargo Center, the home arena of the Sixers, has issued a statement calling the behavior "unacceptable" and something the organization does not tolerate.
No less than superstar LeBron James reacted to the incident, wanting accountability from the fan who was ejected from the game.
Meanwhile, the New York Knicks' home floor, Madison Square Garden, was also filled to the roof with fans excited for the franchise's first playoff appearance in years.
The Knicks beat the Atlanta Hawks, 101-92, in Game 2 to tie the series at one win apiece.
Before the final buzzer, Hawks guard Trae Young heard expletive"F--- Trae Young" chants from the Knicks crowd as he has suddenly become the villain in their eyes.
Young memorably silenced the Knicks crowd in Game 1 two nights ago when he hit a game-winning floater to hand Atlanta the 1-0 lead.
The All-Star remained undeterred and even seemed to have responded with "I'll see you in the A [Atlanta]" to the fans on his way to the locker room.
Just recently, Brooklyn Nets playmaker Kyrie Irving requested fans from his former team, the Boston Celtics, to keep away from racist behavior when their series shifts to the TD Garden.
The NBA has allowed fans to re-enter arenas since the regular season, owing to the country's vaccination roll-outs.
While fans make up a big part of the overall game experience, the league also does not hesitate to impose its rules ensuring that fans will follow safety and security protocols in the venue.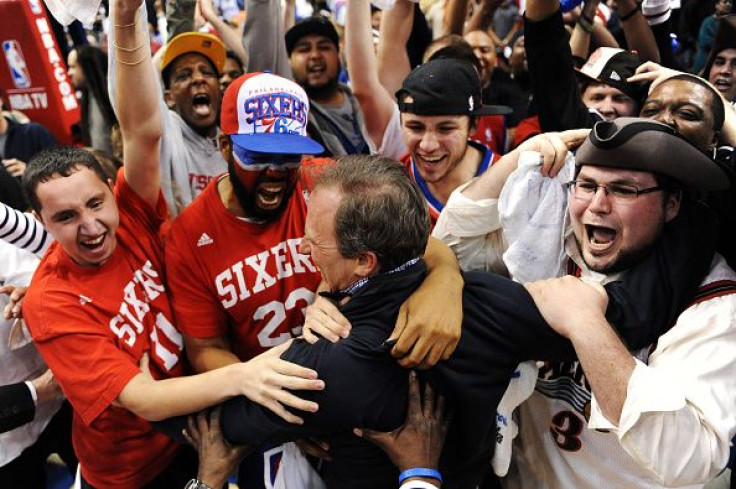 © Copyright IBTimes 2023. All rights reserved.