NBA Predictions: Clippers Will Move For Kawhi, Durant, Klay Should Join LeBron
Kevin Durant and Kawhi Leonard will be the two most sought after free agents in NBA, come the summer of 2019 and there are a number of franchises already lining up to ensure they are ahead in the queue.
Durant has won two straight titles since joining the Golden State Warriors and is favorite to add a third this season. He signed a short-term deal this summer and is almost certain to opt out of his player option and become an unrestricted free agent in 2019.
Leonard, on the other hand, was traded by the San Antonio Spurs to the Toronto Raptors, earlier this summer despite the player preferring a move to Los Angeles. The two-time NBA defensive player of the year will be out of contract at the end of the season and enter free agency similar to Durant.
The Los Angeles Lakers have been linked with both players in recent months, and while it is known that they have enough cap space to sign one big free agent, it is unclear if they can afford both. The duo will not be short of suitors, especially since they are having strong campaigns for their respective franchises.
However, The Athletic claim that the Los Angeles Clippers will enter the race next summer with the plan of signing both Durant and Leonard. Clippers owner Steve Ballmer along with coach Doc Rivers and the rest of the front office team are said to be preparing for an ambitious move, which if completed will make history in the NBA as no team would have ever pulled off such a feat of signing two top stars of the current generation.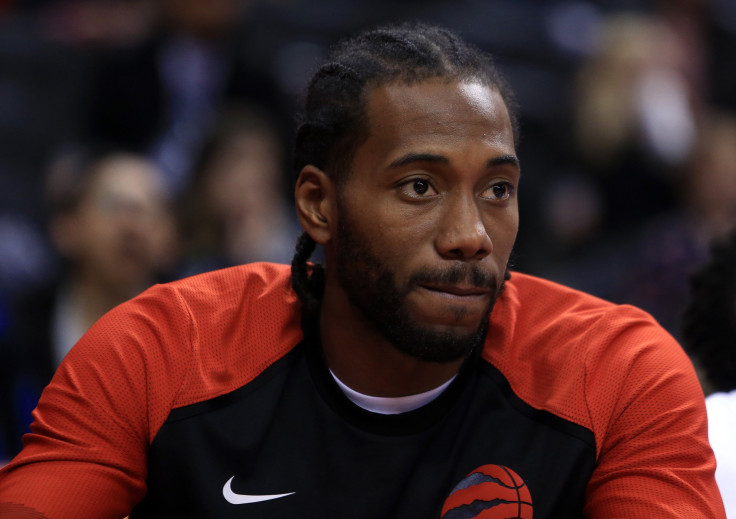 And ESPN's NBA expert Stephen A Smith believes Durant and Leonard can form a deadly partnership if they unite next season and believes Klay Thompson, who will also be a free agent next summer is a good fit for LeBron James.
James is keen for the Lakers to strengthen with some legitimate talent as he looks to lead them to an NBA championship, but Smith believes the likes of Durant and Leonard will not thrive with the three-time NBA champion, who is considered amongst the greatest the game has witnessed.
"If I'm Klay Thompson I want to go with LeBron," Smith said on ESPN's "Get UP! ", as transcribed by the Express. "If I'm Kawhi Leonard, I want to go with Durant."
"Styles. In other words, if you are a shooter, not a ball-handler, but if you're somebody who is a catch-and-shoot player, I can't imagine anyone better than LeBron to play with.
"But if you're a guy who wants the ball and needs the ball and wants to do damage…If you are a Kyrie Irving, even though you won a championship together," he added.
"If you are a Kawhi Leonard, you want more activity, you want more action. You don't want to sit around and just watch.
Smith also referenced Durant's comments when the Warriors small forward admitted that many top players like Leonard will not want to play with James, as they will have to play the secondary role. The Raptors star has proven this season that he can lead a team as they currently sit atop the Eastern Conference.
"It depends on the player. A pure catch-and-shooter like Klay Thompson who is elite top-five all-time, I want LeBron all day every day," he explained. "If I'm Kawhi Leonard, I want Durant and I think Durant was talking about Kawhi Leonard."
© Copyright IBTimes 2023. All rights reserved.