NBA Rumors: Bidding War Underway For Former NBA Champion
Andre Iguodala continues to be one of the in-demand players still remaining on the market but his $17 million contract for next season is proving to be a stumbling block for teams interested in making a trade for the veteran forward. The 35-year-old is currently tied to the Memphis Grizzlies after being traded by Golden State Warriors as part of the deal that saw D'Angelo Russell arrive at the Bay Area from Brooklyn Nets.
The Grizzlies are in the process of rebuilding and are open to trading the three-time NBA champion but they are keen to get assets in the form of draft picks or young players as part of the trade. The Houston Rockets and Los Angeles Clippers are said to be Iguodala's biggest admirers but are struggling to put a package together to make the trade happen.
The Rockets are concerned about their luxury tax bill, which is the main reason for them holding back on a trade for Iguodala. Meanwhile, the Clippers will have to sacrifice Maurice Harkless if they want to bring Iguodala to Los Angeles and are said to be reluctant to part with the small forward, who arrived via trade from the Portland Trail Blazers earlier in the year.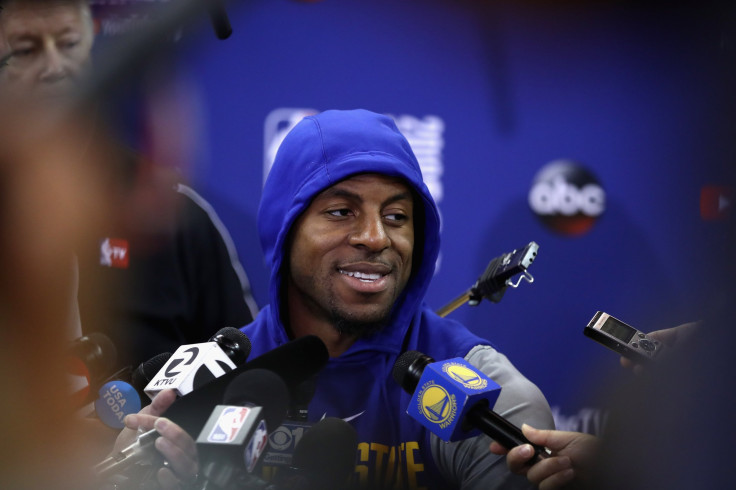 Iguodala and the Grizzlies have one other option which is to complete a buyout of his contract. It will require the 2015 NBA Finals MVP to give up a significant amount of money due to which it is likely to be the last option on the table. ESPN's Brian Windhorst is certain that Iguodala will not be in Memphis for too long even if he starts the season with his current employers.
The NBA insider revealed that there is a bidding war that is brewing for the forward and Iguodala will join whichever team wins the race. However, he is likely to choose a team that is a contender next season, which the Rockets and Clippers are expected to be following their acquisitions of Russell Westbrook and Kawhi Leonard respectively.
The Los Angeles Lakers were also initially touted as a potential destination for Iguodala but that will be possible only if he completes a buyout and becomes a free agent. Lakers general manager Rob Pelinka was Iguodala's former agent and is certain to have the player's ear if the team are interested in signing the three-time NBA champion.
© Copyright IBTimes 2023. All rights reserved.