NBA Rumors: Boston Celtics Could Make Room For This Underrated Guard
The Boston Celtics got stunned by the Kyrie Irving-less Brooklyn Nets on Friday night, suffering their fifth loss overall and on the road as the teams split their back-to-back faceoff in three days. While travel fatigue and court unfamiliarity played a role, the upset loss to the Nets all leads to underrated guard Spencer Dinwiddie as to being the main culprit – and now reports say the Celtics could make a room to nab the former G-League standout.
Dinwiddie ran roughshod over the Celtics' defense and erupted for 32 points, 11 assists, and five rebounds to lead the Nets to a 112-107 win. The 26-year-old former 38th overall draft pick has been thriving on his elevated role as a starter for coach Kenny Atkinson since the Irving injury.
Before Sunday's game against the Miami Heat, Dinwiddie had averaged 23.4 points and 7.3 assists since Irving was sidelined. He then exploded anew with 29 markers, six rebounds, and four assists in 34 minutes that resulted in a 109-106 loss against Jimmy Butler and the Heat.
Fansided's Hardwood Houdini analyzed the chances of Boston reaching a deal to land one of the most under the radar players in the NBA today. According to Andrew Hughes, Dinwiddie "deserves better" than being a back-up point guard to Irving or to any other guard. He believes that should the LA-born baller transfer to Boston, a lethal combo along with Kemba Walker could emerge.
Hughes wrote, "Spencer Dinwiddie could contribute to the Boston Celtics in a multitude of ways. He'd be an immediate upgrade to Brad Wanamaker and Carsen Edwards for the second unit, but honestly, Dinwiddie deserves better. He deserves to be a starter, which he won't get a chance to do in a Brooklyn lineup that will require Irving ceding the ball to the high-usage Dinwiddie (just a shade under 30% usage rate)."
"No matter how hard Dinwiddie has worked and how much he has put into the Brooklyn Nets franchise, he will never get what he deserves in terms of a starting role. At just $11 million a year for the next three years, he is one of the most valued assets in the entire NBA (perhaps he and Kemba Walker could bond over that). Who knows how high Sean Marks even values his contract. He has already proved willing to shun loyalty and development when he ditched the culture and disregarded D'Angelo Russell at the beginning of free agency this past off-season," he added.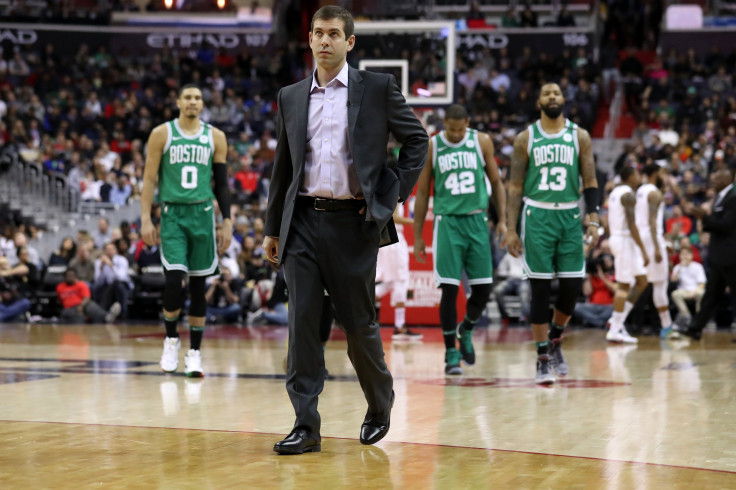 © Copyright IBTimes 2023. All rights reserved.