NBA Rumors: Cleveland Cavaliers See Potential In 19-Year-Old International Prospect
KEY POINTS
The Cleveland Cavaliers "have done extensive homework" on Deni Avdija
Avdija is a projected top-five pick in the upcoming NBA Draft
Avdija turned pro in 2017 and has played for Maccabi Tel Aviv in the Israeli Basketball Premier League
There are no days off in Cleveland's front office despite the pandemic as Cavaliers' executives continue to scout prospects for the upcoming NBA Draft. Amidst a more or less done campaign in the 2020 season, the Cavs are still riding on their rebuild process, and now multiple reports say the team is looking at 19-year-old international prospect Deni Avdija as their next target.
The Cavs, who may have started picking up the pieces from yet another disappointing season, are said to "have done extensive homework on Avdija," according to Chris Fedor of Cleveland.com.
"The Cavs have done extensive homework on Avdija -- the player and person. There are still questions about the reliability of his outside shot, and the evaluation becomes tougher because Avdija didn't get as much playing time in the more competitive EuroLeague," Fedor wrote.
But as he cited the weak spots of Avdija's game, Fedor followed up by saying the Cavs simply could not look past the Israeli-Serbian's promising potential.
"According to one source who has seen Avdija play multiple times, he 'sometimes thinks too much' on his shot and the form needs a slight tweak, moving his guide hand slightly," Fedor continued. "But there's a lot to like on the court, including size (6-foot-9, 220 pounds), athleticism, versatility and playmaking potential. He's a two-way wing at Cleveland's greatest position of need, and Avdija's work ethic has been praised repeatedly by those who would know."
Avdija is a projected top-five pick in the Class of 2020 according to a Bleacher Report article in April when he officially declared for the draft. At a young age, the international prodigy already has the experience and winning resume to boast of since turning pro in 2017.
Playing for Maccabi Tel Aviv in the Israeli Basketball Premier League, Avdija averaged 12.3 points and 5.9 rebounds while shooting 67.3 percent from the field and 37.5 percent beyond the arc.
Before he became the youngest player to debut for his club's senior team, Avdija had actually first served notice in the international game, winning two gold medals for Israel at the youth level, including at the 2019 FIBA U20 European Championship, where he seized the tournament MVP award.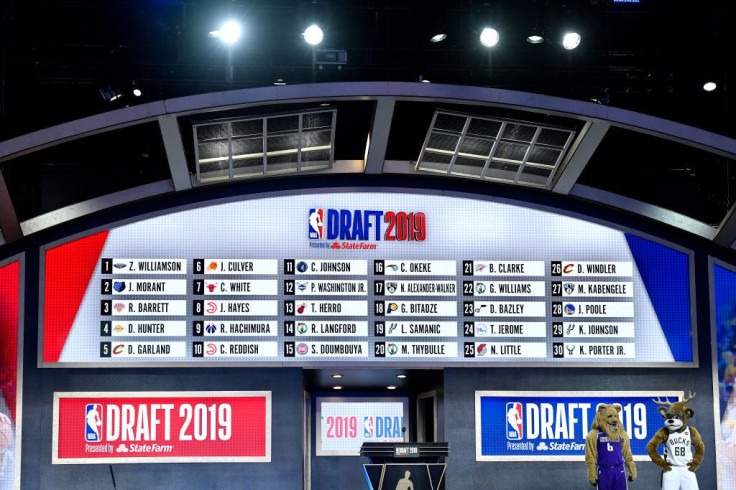 © Copyright IBTimes 2023. All rights reserved.