NBA Rumors: Clippers May Have Upgraded From Harrell With Ibaka But Internal Questions Remain
KEY POINTS
Serge Ibaka can only be effective if Tyronn Lue's system prospers
Ibaka's chemistry with Paul George will be pivotal
George rues Rivers use of him but will face the same predicament under Lue
The Los Angeles Clippers are trying to pick up the pieces after a disappointing showing in the 2019-20 NBA Playoffs.
Doc Rivers is no longer around, as well as Montrezl Harrell. However, Tyronn Lue has taken over as head coach, while Serge Ibaka filled in the spot vacated by the 2020 NBA Sixth Man of the Year awardee.
Looking ahead, it remains to be seen if the Clippers can do better than the last NBA season. The acquisition of Kawhi Leonard and Paul George made them favorites in the recently-concluded playoffs. However, that bungled 3-1 series lead against the Denver Nuggets cut short their postseason run.
With a new coach and a believed upgrade upfront, it will be interesting if the Clippers can exceed expectations. Harrell had a fine showing except for the playoffs. But that was marred by a lot of internal conflicts, including an exchange between the 26-year-old and Paul George.
On paper, it would seem Ibaka holds an edge over Harrell. He is a legit NBA champion, something he won when he played alongside Leonard with the Toronto Raptors during the 2019-20 season.
On that basis alone, the 31-year-old is a big addition that could toughen up the frontcourt, Yahoo Sports reported.
However, his efficiency and contributions will only be worth it if he can thrive under the system of Lue. Aside from that, he needs to jive with Leonard and George.
Having played with four-time All-Star in the past, that should be no problem. How about George? The six-time NBA All-Star did not have a good first season with the Clips. Though he put up decent numbers, Los Angeles needed more out of him.
However, George revealed to Sports Illustrated that Rivers was partly to blame for that. He alleged that he was being forced to play like a Ray Allen or JJ Reddick, struggling to cope with the coach's system.
But the reality of it all is that he needs to find a way to blend in. With Lue, the Clippers are likely to employ a new system. Hence, adjustment is needed once more from his end if Los Angeles eyes to be in the NBA Finals next year.
Meanwhile, Ibaka has been around long enough to know what it takes to win. Leonard can attest to that.
Though his verbal altercation with Harrell was downplayed, another incident similar to that could be telling on the veteran swingman. George is in the final year of his deal with the Clippers.
If he fails to deliver, the chances of him returning to the Clips are not looking so good.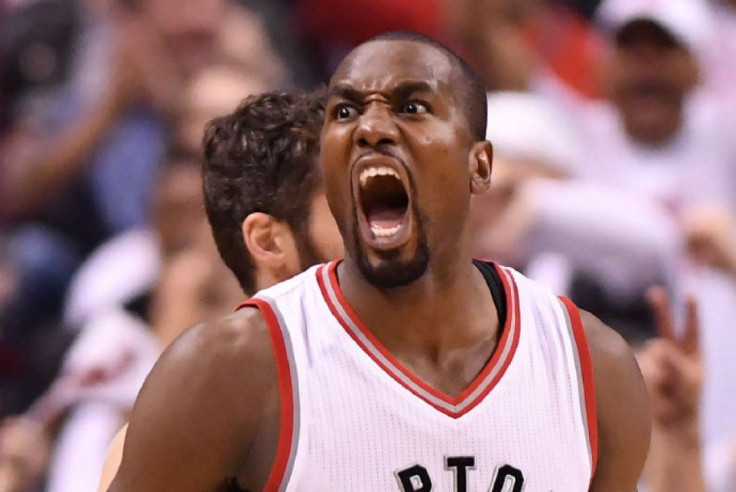 © Copyright IBTimes 2023. All rights reserved.