NBA Rumors: Clippers Plan To Pursue Rondo, Lakers Keeping Tabs
KEY POINTS
Lakers may be in trouble if the Clippers sign Rajon Rondo
Rondo could address the Clippers' problems at point guard
The value of Rondo is beyond his production numbers
Rajon Rondo will be one of the players to watch this NBA offseason once teams are allowed to discuss deals with free agents.
The 34-year-old guard is coming off a stellar performance for the Los Angeles Lakers, winning his second NBA title.
Settling for a meager $2.5 million deal last season, Rondo is opting out of his deal with the Los Angeles Lakers, Chris Sheridan of Basketballnews.com reported.
The move hardly came as a surprise with Rondo looking to explore the market where he is bound to get better compensation.
One team who could use him is the Lakers' crosstown rival Los Angeles Clippers, Marc Stein of the New York Times reported.
With Tyronn Lue now taking over, one area that the Clips need to address is the point guard position. Patrick Beverly did a fine job last season, but most know what Rondo can do beyond the numbers.
With the Lakers, Rondo averaged 7.1 points, 5.0 assists, and 3.0 rebounds in 48 games in the regular season. He took it up a notch in the playoffs, norming 8.9 points, 4.3 rebounds, and 6.6 assists.
Under normal circumstances, those are numbers that hardly justify a fat contract. But for those who were able to watch his performance, Rondo's value goes beyond that. He is a proven leader and was ready to step up when the Lakers needed someone to.
He capped his 2019-20 season with the Lakers with 19 points, four rebounds, and four assists, a key figure for the game-clinching win in the finals.
Had he stayed with the Lakers, he would have been guaranteed $2.6 million for the 2020-21 season. Some feel that he is taking a risk by opting out, particularly because he is already 34.
However, most know that Rondo is still efficient and can help any team who wants him on their side.
The Clippers could be that team although the Lakers are expected to try and match any offer made to him.
For the Lakers, the problem they face if they want to match any offer for Rondo is the money they can offer. Most of their team budget has been invested in LeBron James and Anthony Davis, meaning they can only provide a package to a certain degree.
Hence, the only way to lock up Rondo is to make a huge offer that the Lakers or any other team will find hard to match. The Clippers could do that in what could perhaps be Rondo's last deal before calling it an NBA career.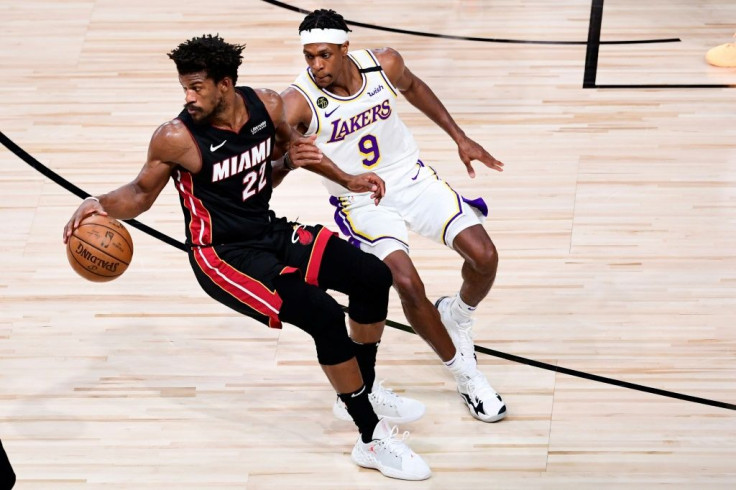 © Copyright IBTimes 2023. All rights reserved.