NBA Rumors: Clippers Stars Feel Los Angeles Has Yet To Unleash True Potential
KEY POINTS
George and Leonard feel Clips can do better
The Clippers have yet to blend as a team
Best performance is yet to come for Clips
The Los Angeles Clippers have the right personnel in place but the new faces feel that they are from the peak. Kawhi Leonard and Paul George form a lethal one-two punch but both know that the Clips have yet to unleash their full arsenal.
At 41-19, pundit will likely disagree with the take of the two All-Star players. Further, the Clippers are on a four-game winning streak. They are currently tied with the Denver Nuggets, both 5.5 games behind the Los Angeles Lakers. With 22 games remaining in the regular season, a reason behind this discontentment is that Clippers want to get the top seed in the NBA Western Conference.
"For the most part, we still wanna get better. We're not being complacent at all, we just wanna keep getting better... hopefully, we can stay healthy and keep building from here," Leonard said moments after the Clippers defeated the Philadelphia 76ers.
From a certain point, Leonard may have a point. The Clippers added two key players to the mix in Reggie Jackson and Marcus Morris. Both have yet to get acclimatized to the system of head coach Doc Rivers, meaning the Clippers can still improve moving forward, Sports Illustrated reported.
"I think we're trending towards the right way but this is a team that we want to gear toward being the best that we can be. So there's always things that we can work on and get better with, but that's what these games are for, " George said.
Speaking of player additions, the Clippers may not be done yet. As most know, the center position remains a spot that needs improvement. To date, Rivers has had to use Montrezl Harrell at the center slot, someone who stands only 6-foot-7.
In a previous post, the name of Joakim Noah surfaced as a potential addition. The 34-year-old is reportedly in talks with the Clippers and a deal could be struck soon. Curiously, the Clips have been considering the 6-foot-11 cager since the early part of the current NBA season. But his rehabilitation from an Achilles injury was a concern for Los Angeles. Regardless, Noah said he is ready to play and is keeping himself in shape. He could be a handy addition although Noah will be another player who will need to learn the Clippers system.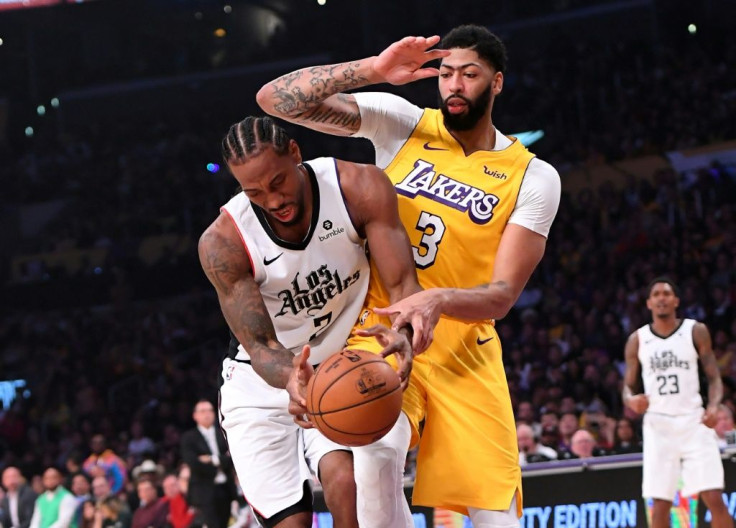 © Copyright IBTimes 2022. All rights reserved.
FOLLOW MORE IBT NEWS ON THE BELOW CHANNELS