NBA Rumors: Curry's 'Splash Brother' Unlikely To Start 2021-22 Season For Warriors
KEY POINTS
Klay Thompson is unlikely to be ready by the time the Golden State Warriors open the 2021-22 NBA season
Warriors general manager Bob Myers won't rush Thompson back to avoid setbacks
The Warriors need to form a new cast to help Steph Curry and Draymond Green next season
Klay Thompson is aching to get back for the Golden State Warriors, but it appears that this will not happen once the 2021-22 NBA season starts.
Coming off back-to-back injuries, the Dubs are taking the cautious approach, aware that the risk remains high if they welcome back Thompson abruptly.
No less than Warriors general manager Bob Myers sounded skeptical when asked if Thompson would be ready by the time the new season for the Dubs opens.
"I don't know if that will be realistic or not," Myers stated.
The Dubs know the firepower that Thompson brings to the table, but seeing how the five-time All-Star was sidelined due to serious injuries, the approach is understandable.
The 11th overall pick of the 2011 NBA Draft shared on social media that he "has never been hungrier."
"While our season comes to an end, mines just getting started and I've never been hungrier," Thompson stated.
With Thompson out, the Warriors are missing 19.5 points, 3.5 rebounds, and 2.3 assists a game.
Stephen Curry had to step up and pick up that slack, but it is apparent that head coach Steve Kerr needs more help from the Warriors roster.
Draymond Green has been trying his best to do as much as he can, while Andrew Wiggins needs to find consistency.
The Warriors need to skim the market this offseason, needing some quality players in the fray to make sure that Curry gets the proper support if the Dubs want to rekindle their glory years.
Thompson could play at some point, but Kerr knows that it may take him time to be his old deadly self.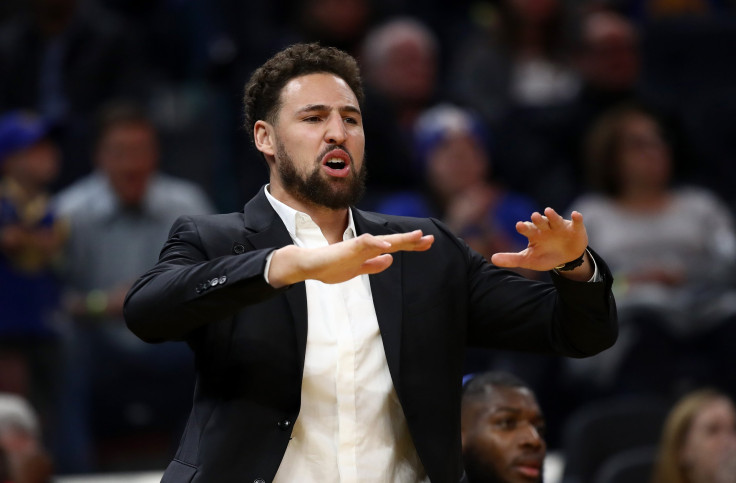 © Copyright IBTimes 2023. All rights reserved.