NBA News: Lakers Newest Center Reveals Getting Defensive Tips From Unlikely Source
KEY POINTS
Andre Drummond seems to be enjoying his stint with the Los Angeles Lakers
Drummond admits getting defensive play tips from Marc Gasol
Drummond's future with the Lakers remains murky due to financial limitations
Andre Drummond joined the Los Angeles Lakers in what most initially saw as questionable.
The reason behind it is that his sudden insertion into the mix was placed in question, especially considering he is joining a stacked NBA team.
One regular who saw himself go down the pecking order is Marc Gasol. Criticized for his declining game, the Spaniard becomes the second or third-string center when the 6-foot-10 Drummond arrived.
Surprisingly, the All-Star center revealed that it was Gasol who he has been communicating with when it comes to getting tips on the defensive end.
"Marc has probably been the biggest help for me since I got here, despite him moving to the third center or second center. I always go to him and ask him questions when it comes to the defensive aspects of the game and the spacing offensively, because he's been here," Drummond explained.
Most will recall that Gasol was not too thrilled when Drummond came on board. Teammate Kyle Kuzma batted that the 36-year-old should be used more often.
But things mellowed down a bit along the way with the 2013 NBA Defensive Player of the Year understanding his role and contributing in whatever way. That included helping out guys like Drummond to play better.
Since arriving, Drummond admitted that he is more comfortable now with the Lakers. He lauded the franchise's winning culture and the bond that lies from within when he spoke to Mirin Fader of The Ringer.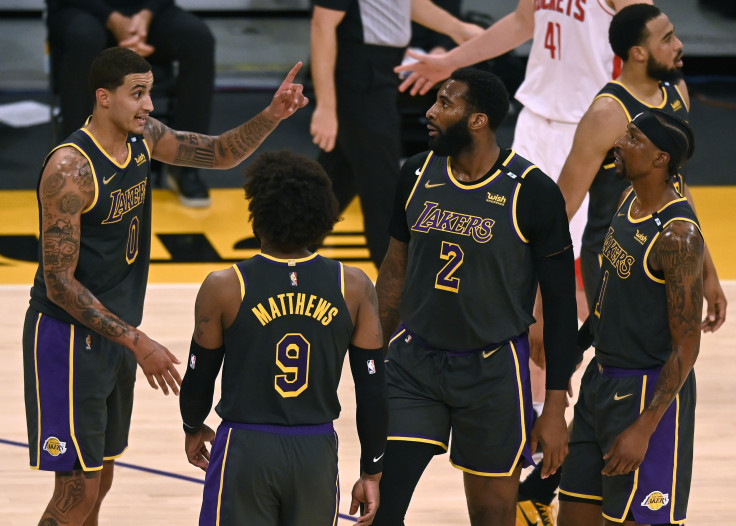 "They do everything together," he said. "Going to eat, simple things of being next to each other in the locker room, always communicating."
While that may hold, for now, the next question is, will the Lakers be able to keep Drummond after this NBA season?
He is on an expiring contract and is set to become a free agent. Given that the Lakers are not financially flexible, Drummond may need to pass up a big paycheck and hope general manager Rob Pelinka can twist things for him to stay on.
© Copyright IBTimes 2023. All rights reserved.