NBA Rumors: Davis Plays It Safe, Will Decide On Hollywood Stay In 2020
KEY POINTS
Anthony Davis prefers to focus on the current season before thinking of his future
An NBA title could seal the deal for the Lakers and Anthony Davis
Davis may be factoring in co-existence with LeBron James before re-signing
Anthony Davis of the Los Angeles Lakers is having one of his best seasons playing alongside LeBron James. However, this does not mean he is ready to commit with the Lakers long-term.
The top pick of the 2012 NBA Draft remains mum on his future plans. For now, he wants to focus on the current NBA season and win an NBA title, CBS Sports reported. He knows he is surrounded by good coaches and players, aware that the Larry O'Brien title is within reach. Will an NBA title seal the deal for Davis after the 2019-20 NBA season?
"The Lakers definitely welcomed me with open arms and made me feel like this was home. At the same time, it's about what we can do this year. We have a special team and coaching staff, and we're going to do whatever we can to focus on this year and come out victorious," said Davis.
Winning an NBA title with the Lakers should increase the chances of seeing Davis remain in Hollywood for long. The road towards achieving that will not be easy. Davis has to co-exist with LeBron James and so far both have been humming. If the Lakers fail to win the NBA title with the duo at the helm, questions will be raised. This is something Davis may be considering as well.
Davis is averaging 27.4 points, 9.3 rebounds and 3.3 assists per game since teaming up with James. He had 36 points and 10 rebounds in their loss to the Milwaukee Bucks and almost single-handedly brought the purple and gold in the game.
Despite two straight losses, Davis is confident they can regroup and get things together, ESPN reported. This was despite AD playing with a sore right ankle.
"Even though we did lose two in a row, our mindset is still, let's not lose two in a row. Let's not drop another after we lose one, learn from the first one and do what we can to make sure the next one we come out with a victory," said Davis.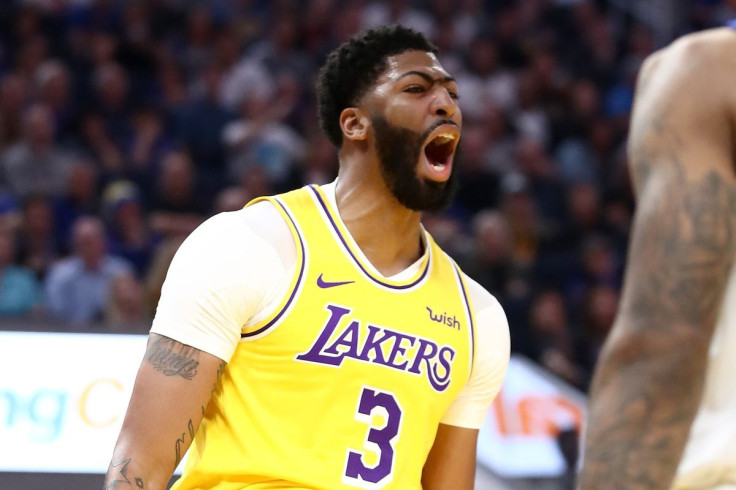 © Copyright IBTimes 2023. All rights reserved.