NBA Rumors: Dragic Earns Right To Miami Return But Stint Could Be Short, Report Says
KEY POINTS
Goran Dragic has proven that he deserves to stay at South Beach
The Heat is likely to give a short-term and lower offer to Dragic, a report says
Dragic's potential return gets a boost from Jimmy Butler's backing
Goran Dragic is out of contract and the Slovenian is now pondering his NBA future. Though he was someone the Miami Heat had planned to move last summer, the 34-year-old guard has proven his value to the team in the NBA playoffs and such has gotten Heat president Pat Riley's attention.
Shams Charania of The Athletic reported that there is mutual interest between the Heat and Dragic to reunite for next season. But the hitch here is that the veteran guard is likely to be offered a shorter-term deal because of his age. As far as salary, it could be somewhere in the mid-level at the best.
Tim Reynolds of the Associated Press also reported, citing an unnamed source, that Dragic "would like to remain with the Heat" next season.
Dragic could opt to test the market if he is looking for a slightly longer deal. But given that he is already suffering from injuries, NBA clubs are likely to be cautious and will check his overall health first.
He might also see a dip in playing time with any team he signs with for next season. Not only is this a ploy to make sure that younger players get more minutes, but it is also to make sure he does not over-exert himself and end up injured and spending more time on the sidelines.
Even at his age, Dragic showed that he can still put up the numbers. In the regular season, the Slovenian averaged 16.2 points, 5.1 assists and 3.2 rebounds in 28.2 minutes of action, per Basketball-Reference.
He did even better in the postseason, jacking up his points and rebounding numbers a bit to 19.2 points and 4.1 rebounds in 32.5 minutes of action, per NBA.com, before suffering that NBA Finals game injury.
Another thing that Dragic has going for him is that he has been singled out by Heat star Jimmy Butler as one of his favorite teammates, Miami Herald reported. This would be a big boost for Dragic's potential return to South Beach next season.
"Man, me and G talk about all types of stuff," Butler said. "We send each other all types of things that we find on the internet. I don't know, man. I was talking to [Heat assistant athletic trainer Armando Rivas] the other day, like G is moving up on my all-time favorite teammates list."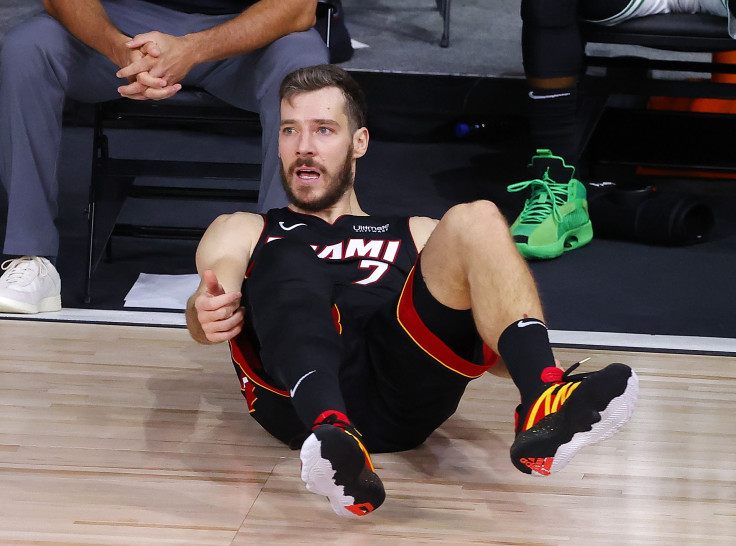 © Copyright IBTimes 2023. All rights reserved.